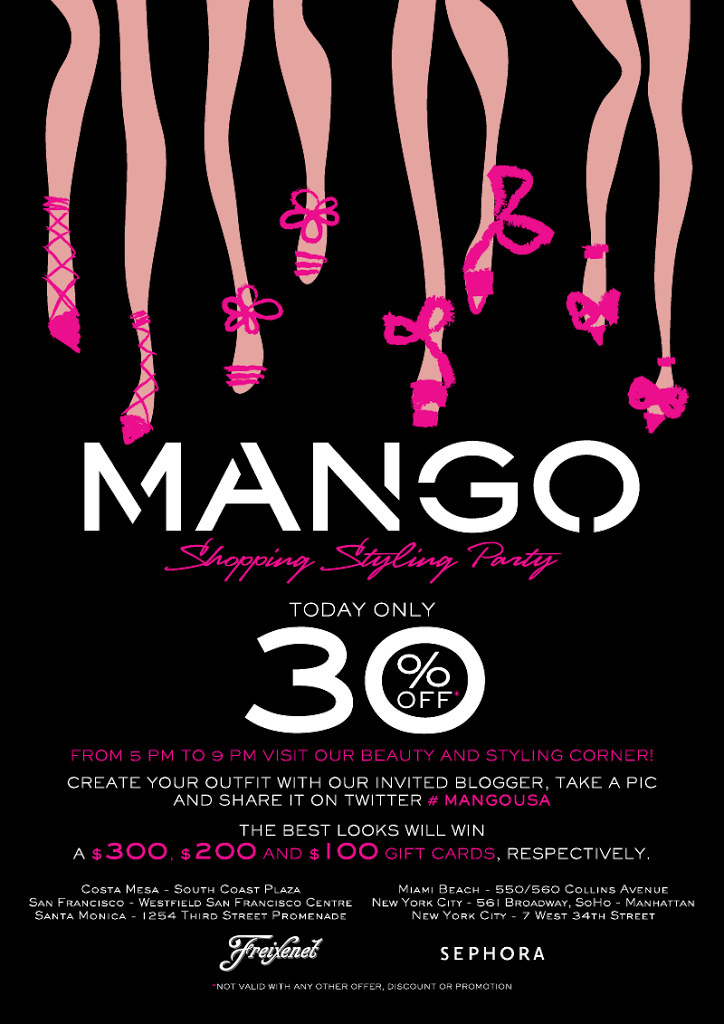 To all my NYC readers, meet me this Friday at the
MANGO
shopping event at the MANGO store at 7 West 34th street from 5-9pm!
There will be drinks and food, and of course shopping with everything in the store 30% off. Also, I will have 3 guests receive gift cards of either $300, $200, or $100!
Just take a look at the MANGO Santa Monica event I hosted in the past…and the Soho event! I have far too many amazing MANGO memories!
See you Friday! xx