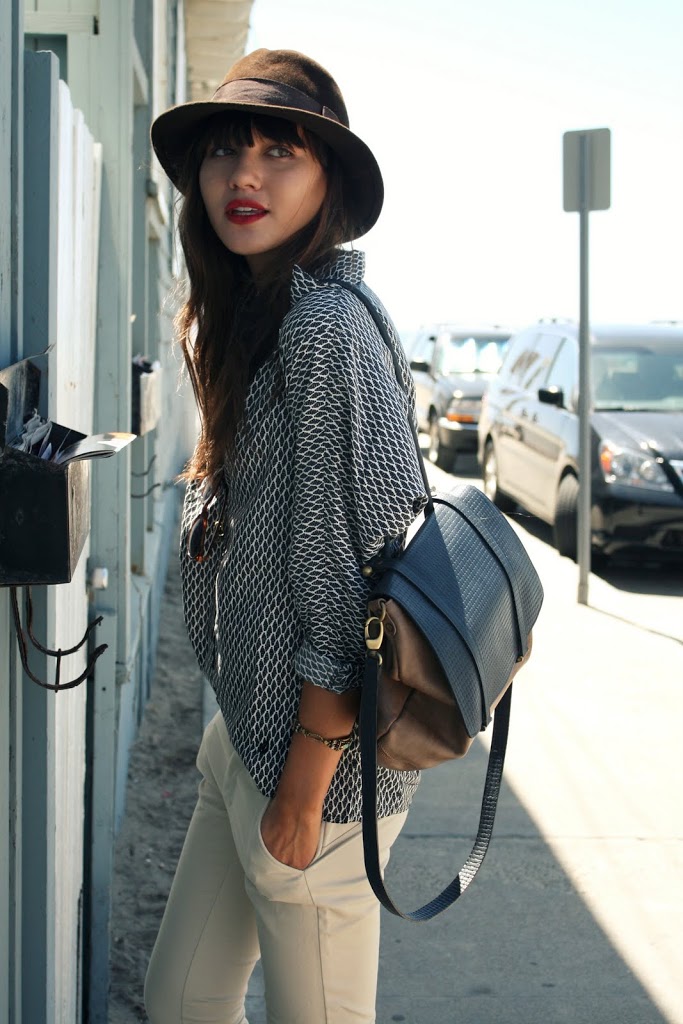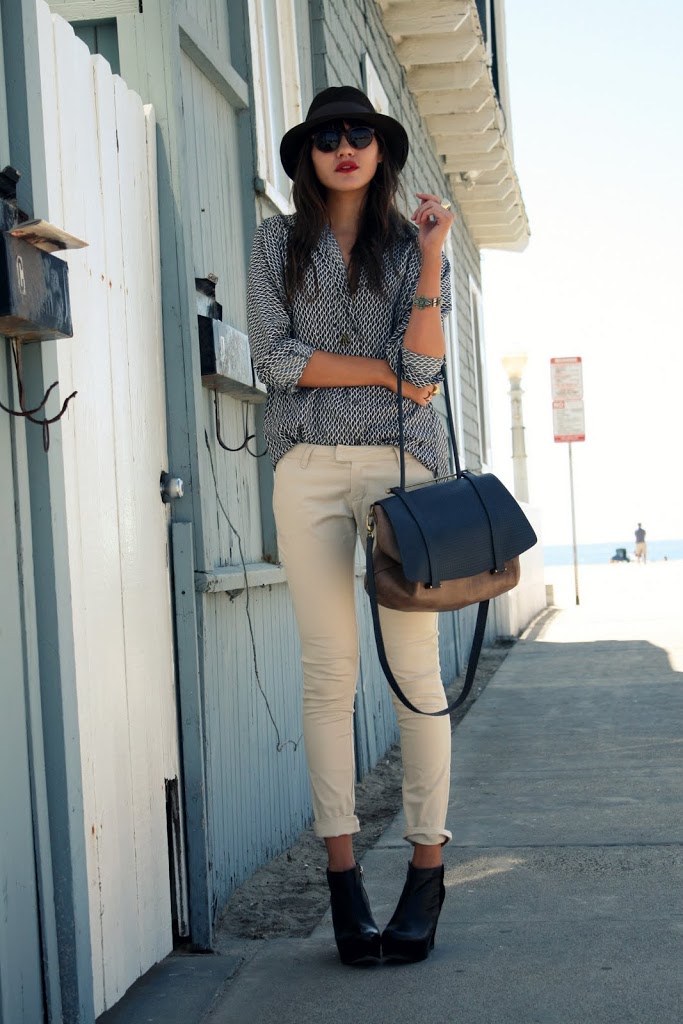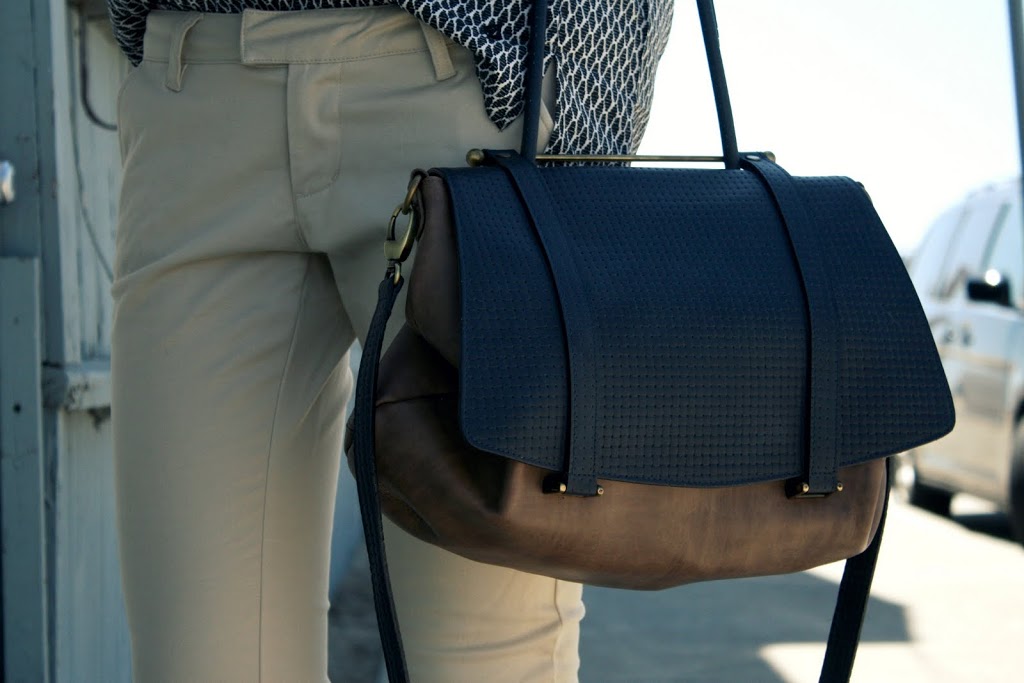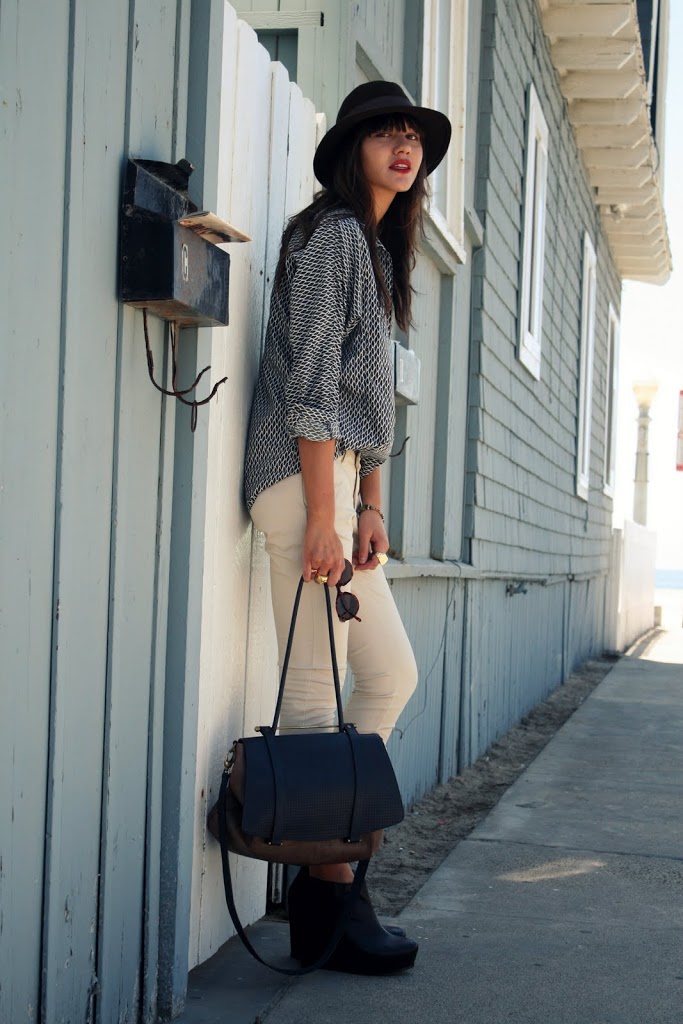 (
Volcom
top and pants,
Dolce Vita from Helianthus
boots,
Koshka
bag, Vintage hat)
I realized my style completely changes depending on what coast I'm on. On the East Coast, my style is a lot more simple and classic, and then I jump on a plane to California and BAM, I've got a lot more color and funkiness. Basically, I haven't worn a hat in MONTHS. I am also donning a full on
Volcom
ensemble. Representing my California natives of course! Main reason I'm back in Cali for the week is continue my work with Volcom. I just shot the summer '12 campaign and already, moving into design with the brand! I just made a visit to the Volcom headquarters down in Costa Mesa the other day to review the final samples for my Fall '12 design collaboration. I am BEYOND excited for my pieces to come out next year and to see people on the street wearing clothes with my name on it! So surreal, I really need to pinch myself. Expect some killer separates: we're talking a staple dress, skirt, vest, and some HOT HOT blouses. Next up? My Holiday '12 design collabooooo. For the holiday season, all I can think about are sparkles, lace, and all sorts of yummy goodness. Sketches and color palettes are floating about the office before we get into production and create some samples. This is one project that I'm super duper OUT OF THIS WORLD stoked about! Being volcomized has never felt so good…
Keep up with my Fall '12 design collab project and meet my Volcom design partner in crime, Grace Lee, here on VOLCOMUNITY!!