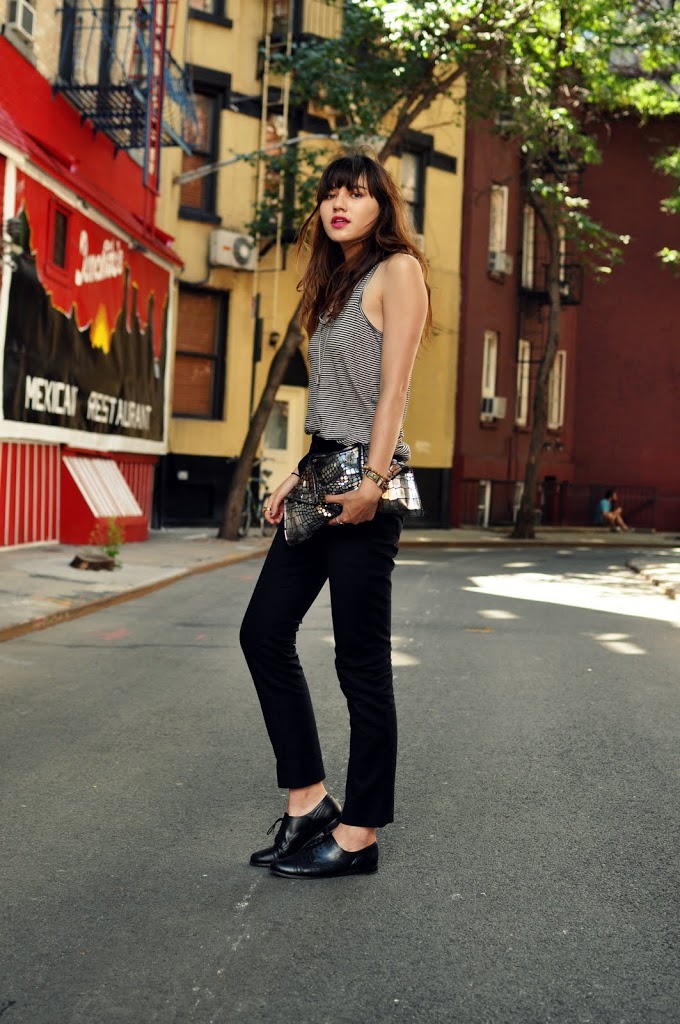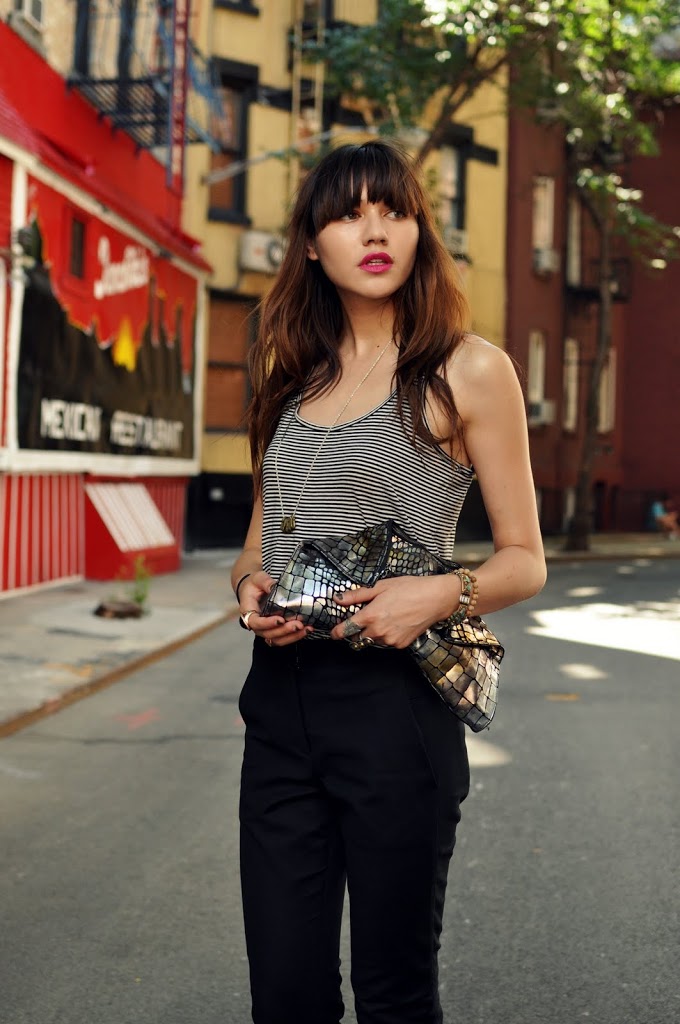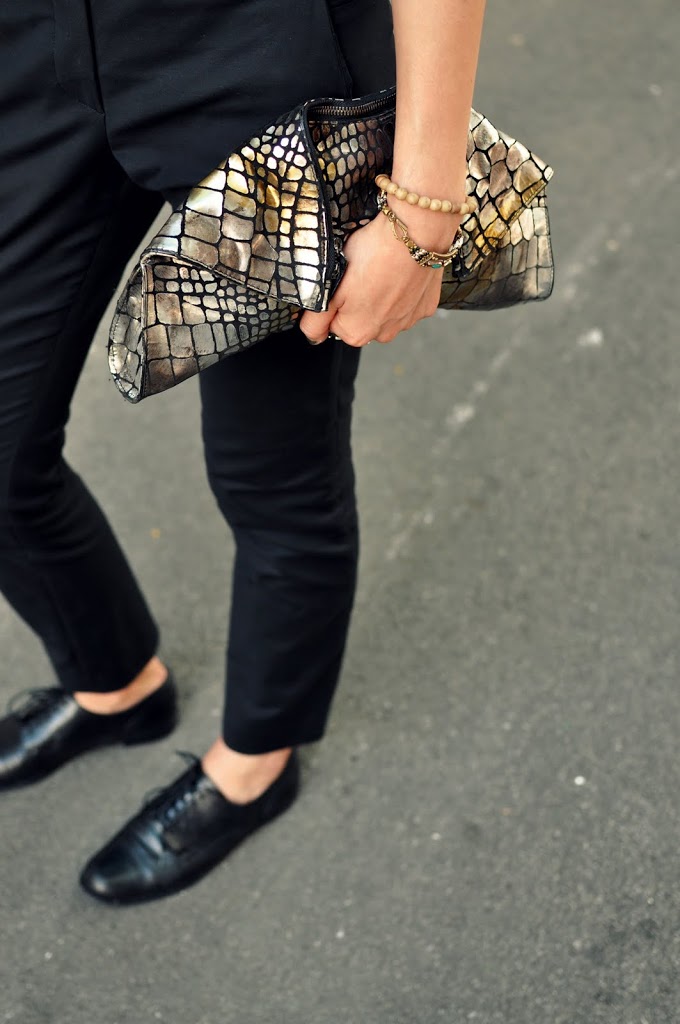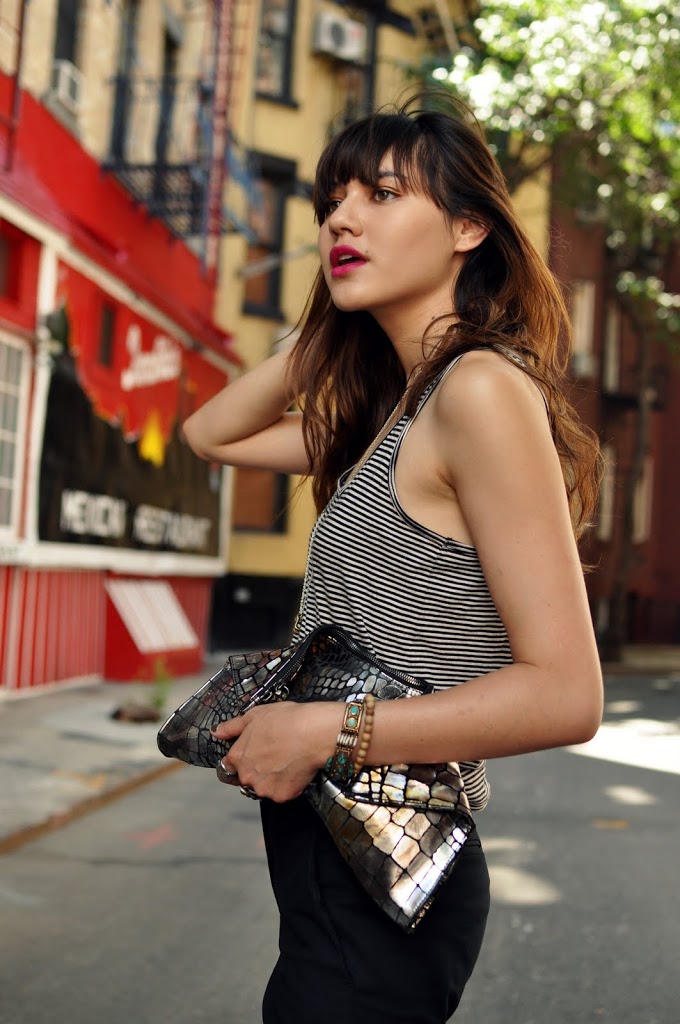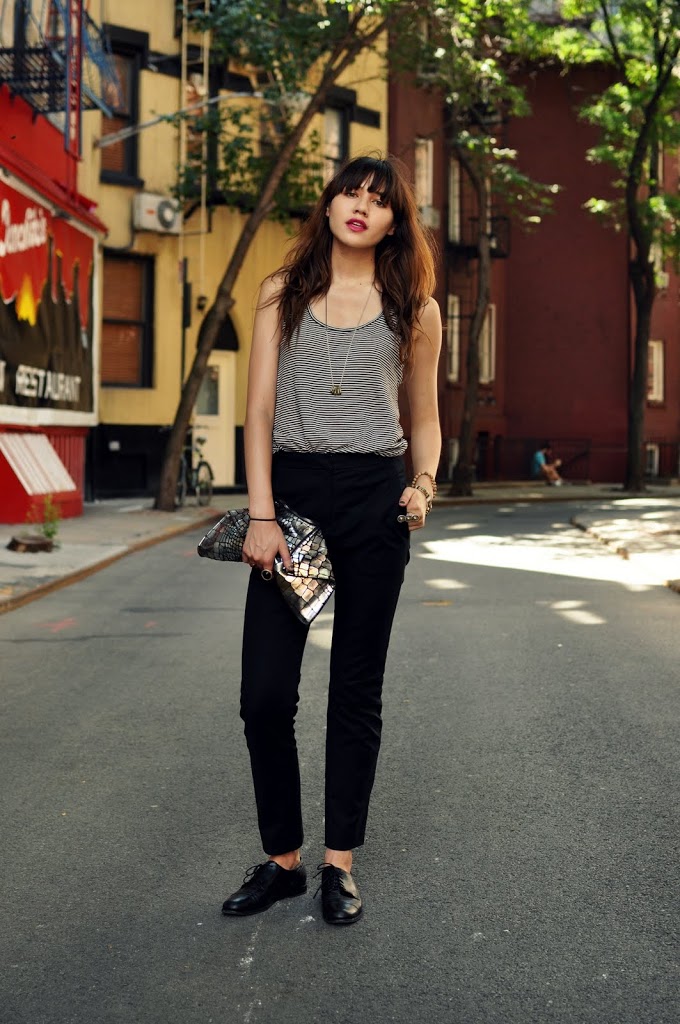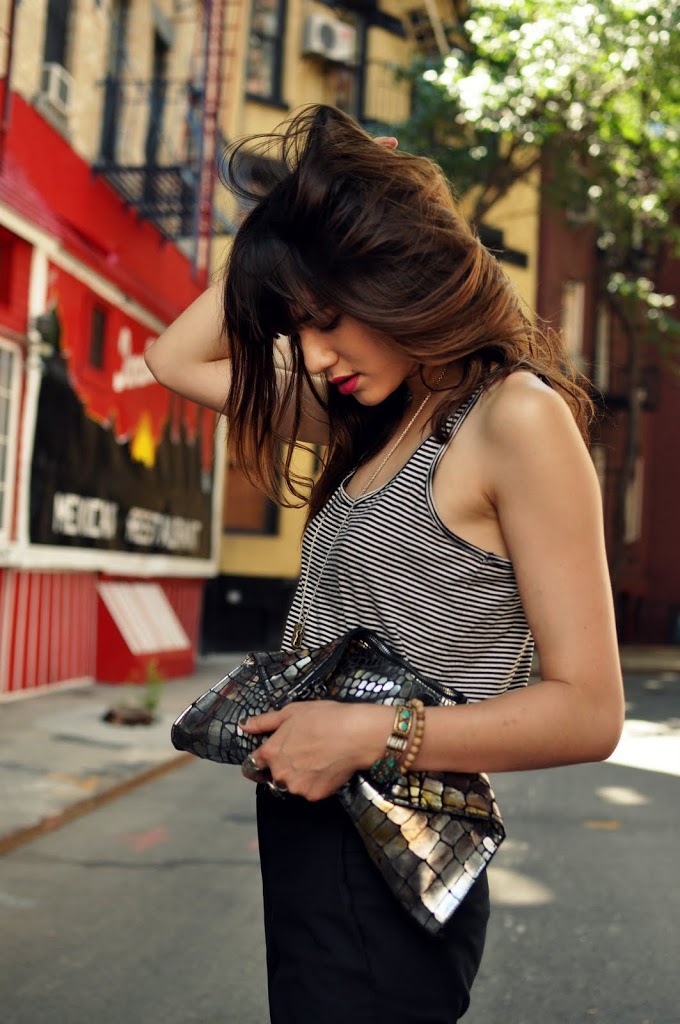 (
White + Warren
tank, Alexander Wang trousers,
Emily Cho
handbag, Via Spiga shoes,
Vanessa Mooney
/ FEED Charity bracelet and rings, Ax + Apple necklace,
Estée Lauder's
"Fuschia Velvet" lipstick)
In New York, all the boys are sporting amazingly slim cut trousers and little brogues. Ummm, hot?! It's totally one of those looks that girls can pull off too. I love a little ankle as well, and so when I found these trousers at the recent Alexander Wang sample sale, I went GAGA. They have a higher waist and are very straight down, cutting off perfectly just above the ankle. I'm obsessed with this boyish look! It's casual yet still looks professional and SO PERFECT for the warm days in the city. To spice up my look and of course add a bit of femininity to it, I carried my new favorite piece, this Emily Cho leather handbag. Made in Italy, it's super soft and has an amazing, edgy structure. I recently met up with the designers of this label… and on the subway! They recognized me through mutual friends and OMG they are two of the sweetest girls I've ever met. I just know this collection, which is already available at Saks, is going to skyrocket. Yet again, another new NYC designer that I'm in love with! I see myself even sporting this bag a totally different way…possibly to a fancy event or something! But it totally worked with my boy friendly ensemble! To give my androgynous look a little girly touch, I swiped on a bright, matte lip color. Although I'm pretty sure Estée Lauder's "Red Velvet" lipstick was made for me, I'm also now wearing their "Fuschia Velvet" shade. Never do I leave the house without one of these two Velvet Collection shades in my handbag!