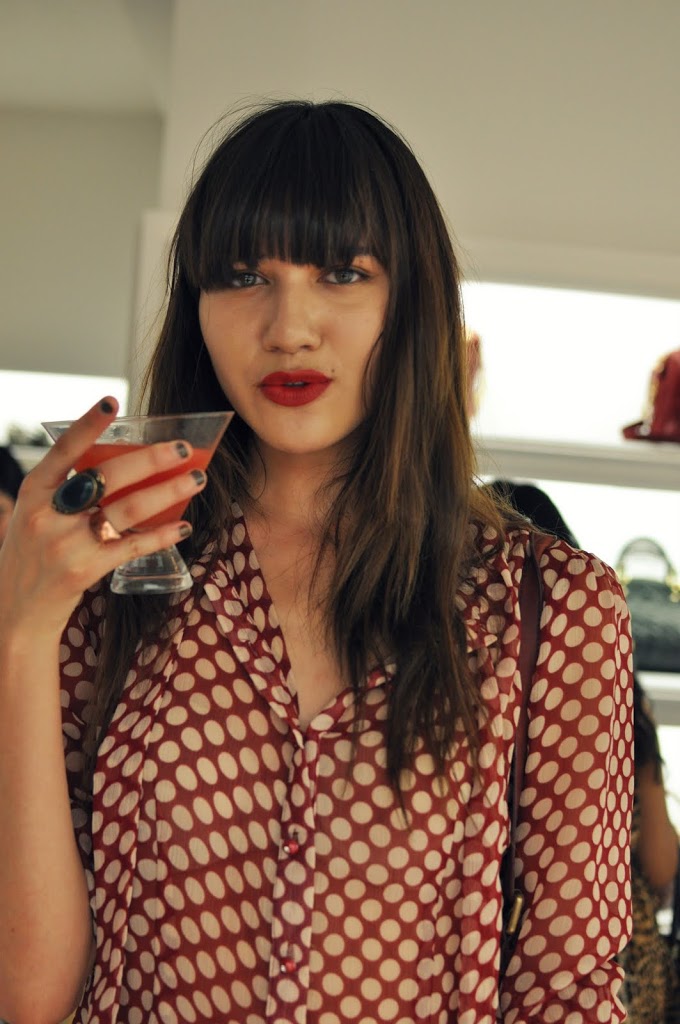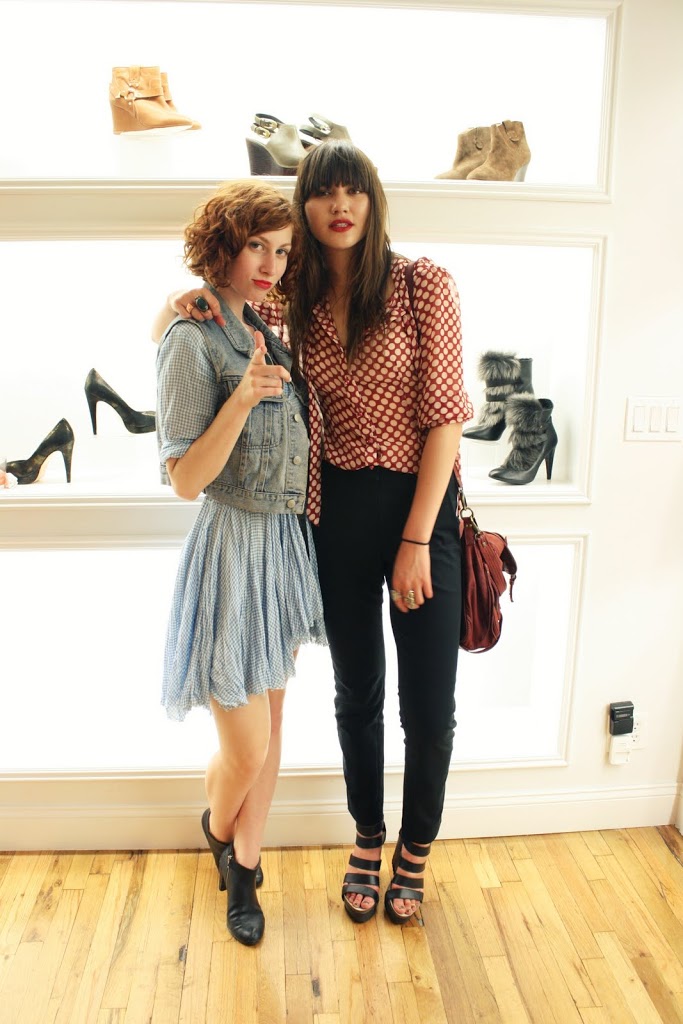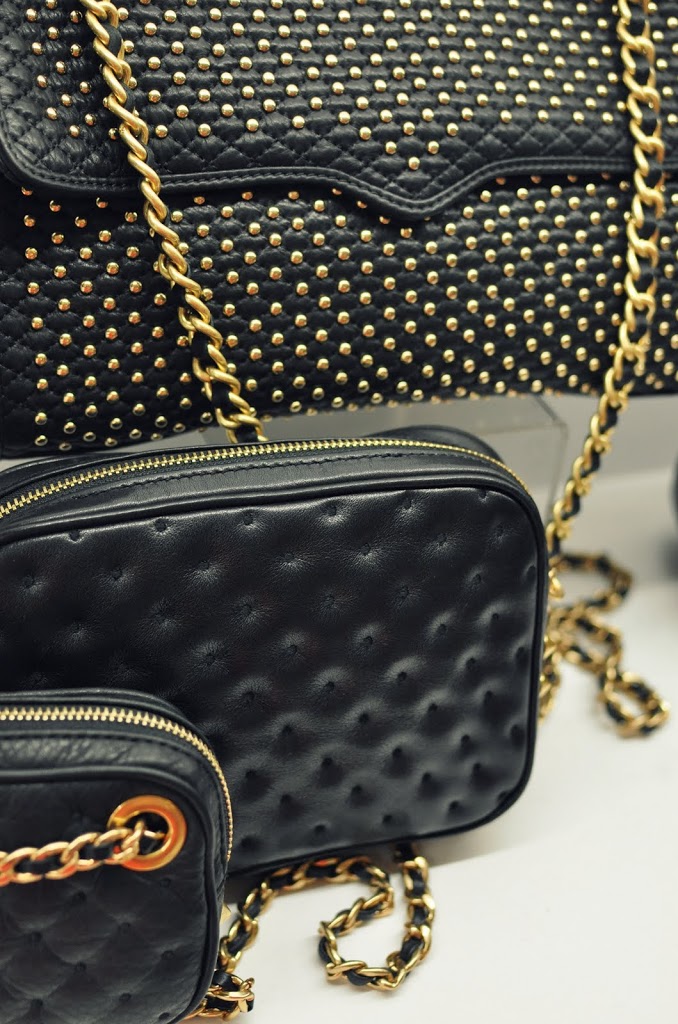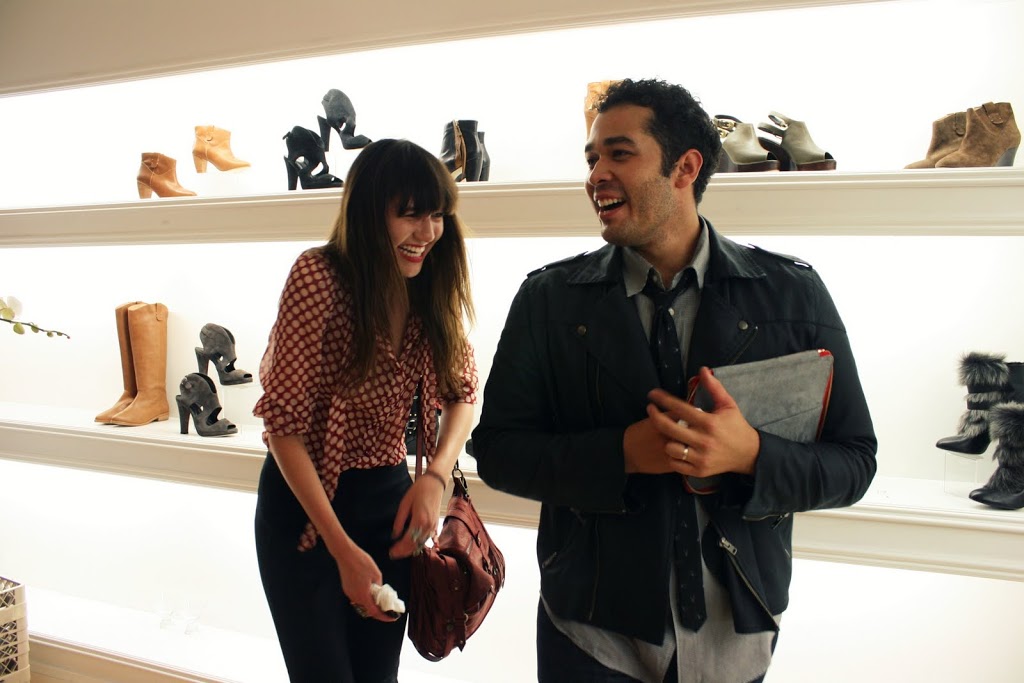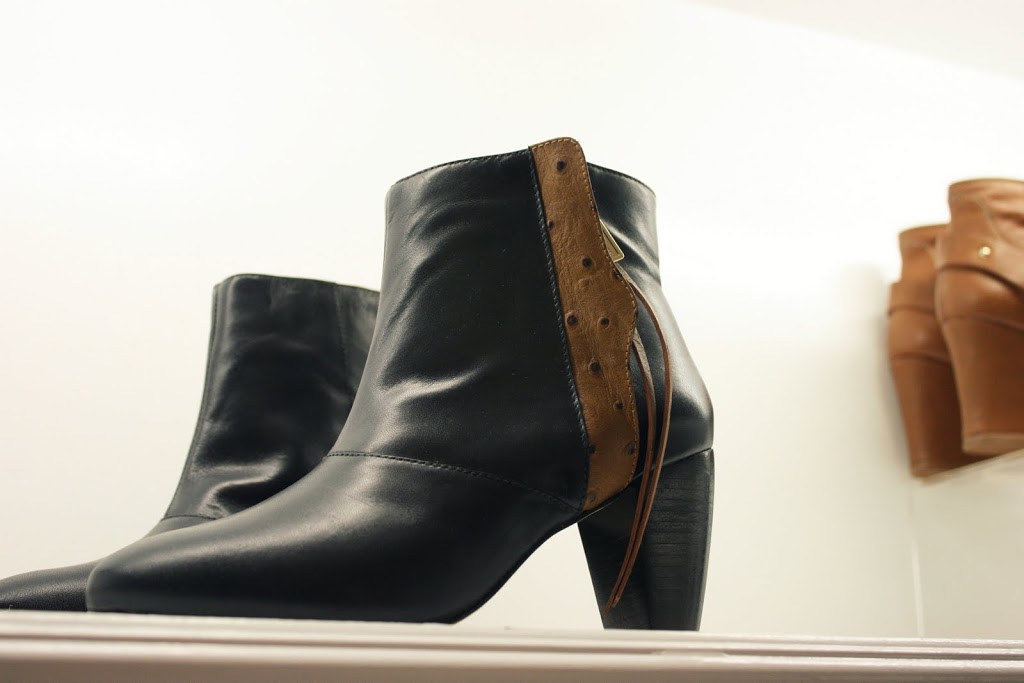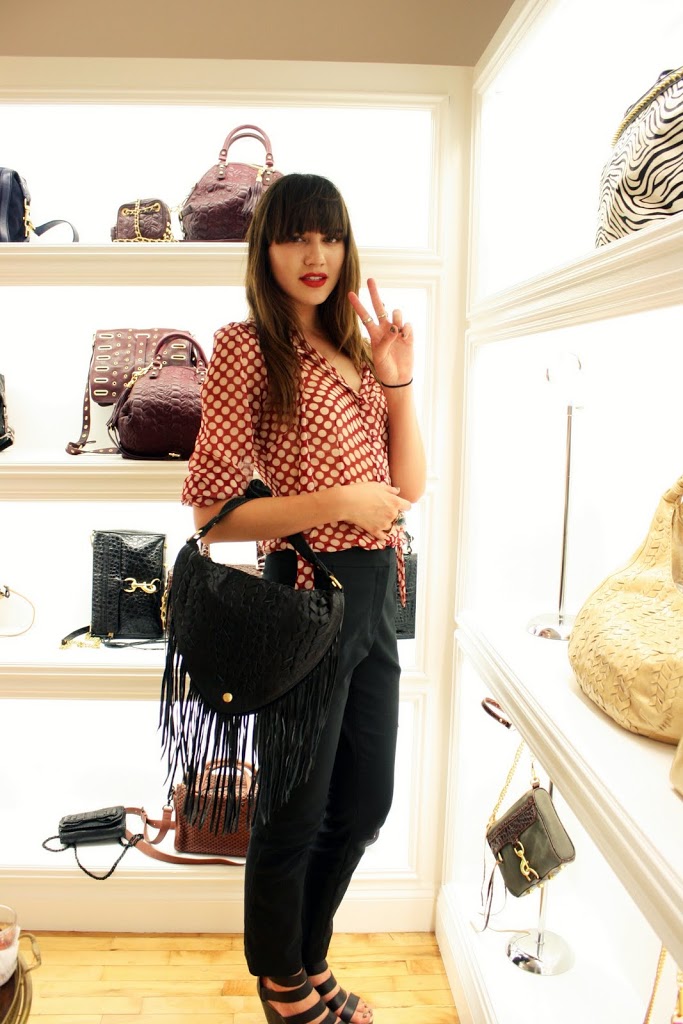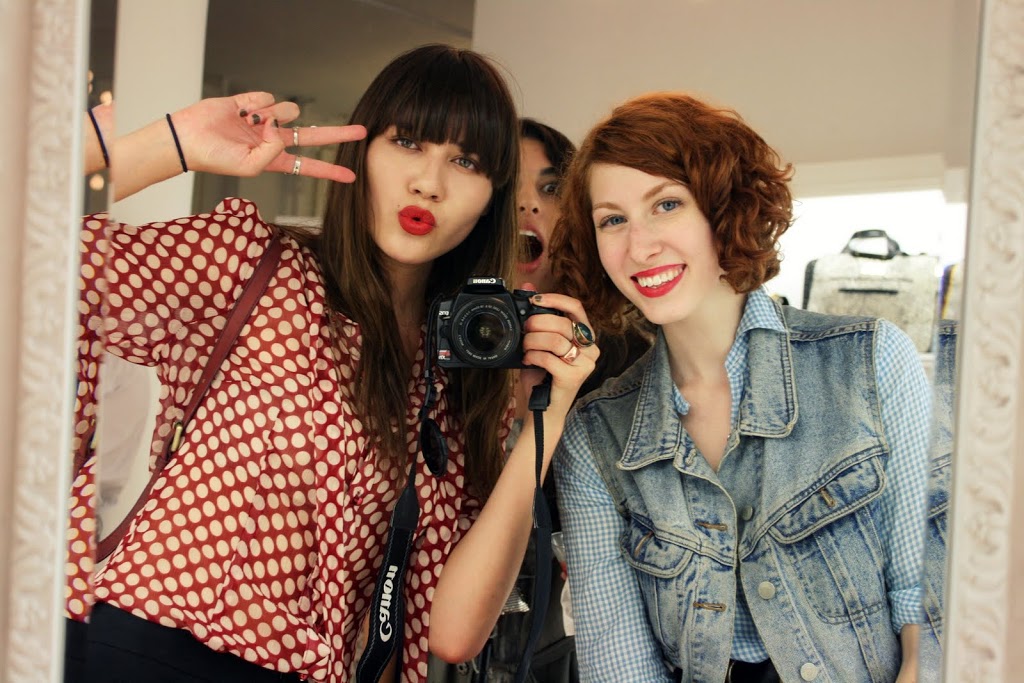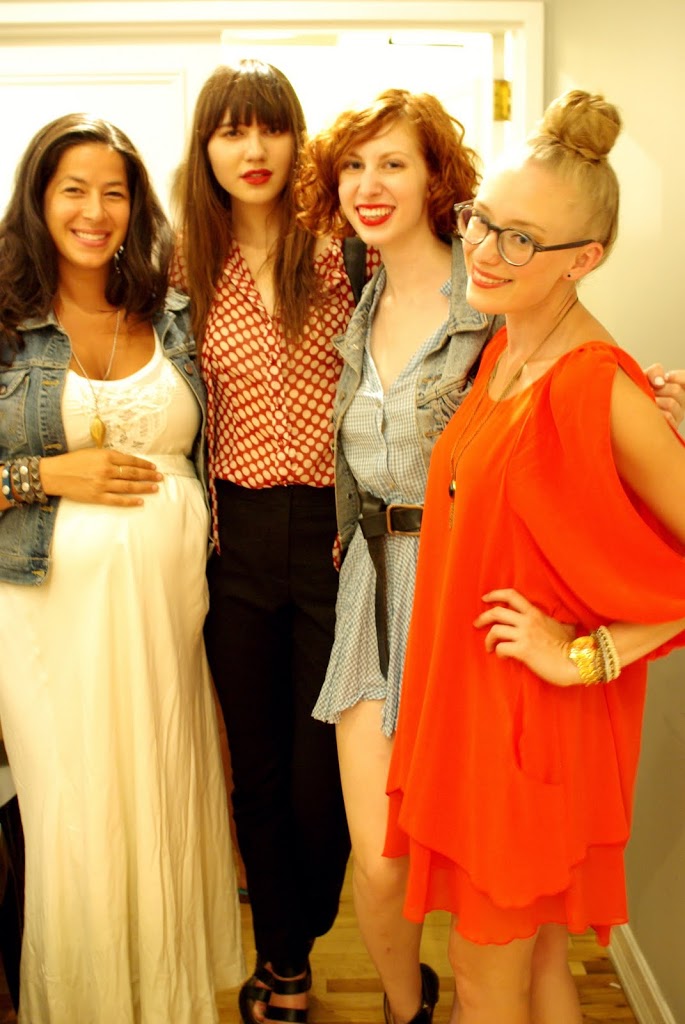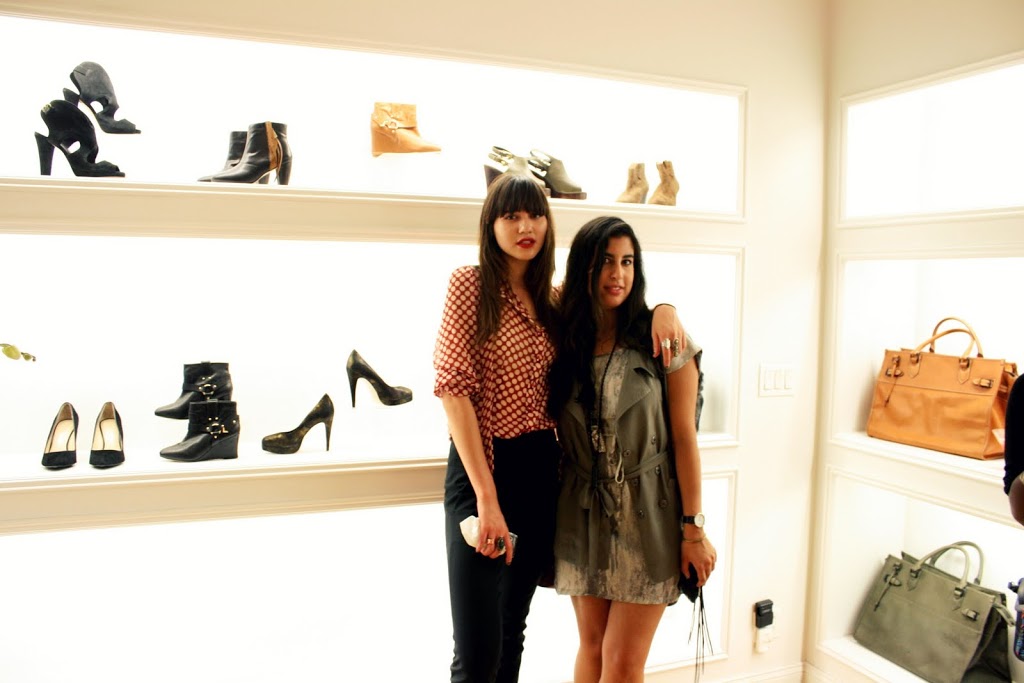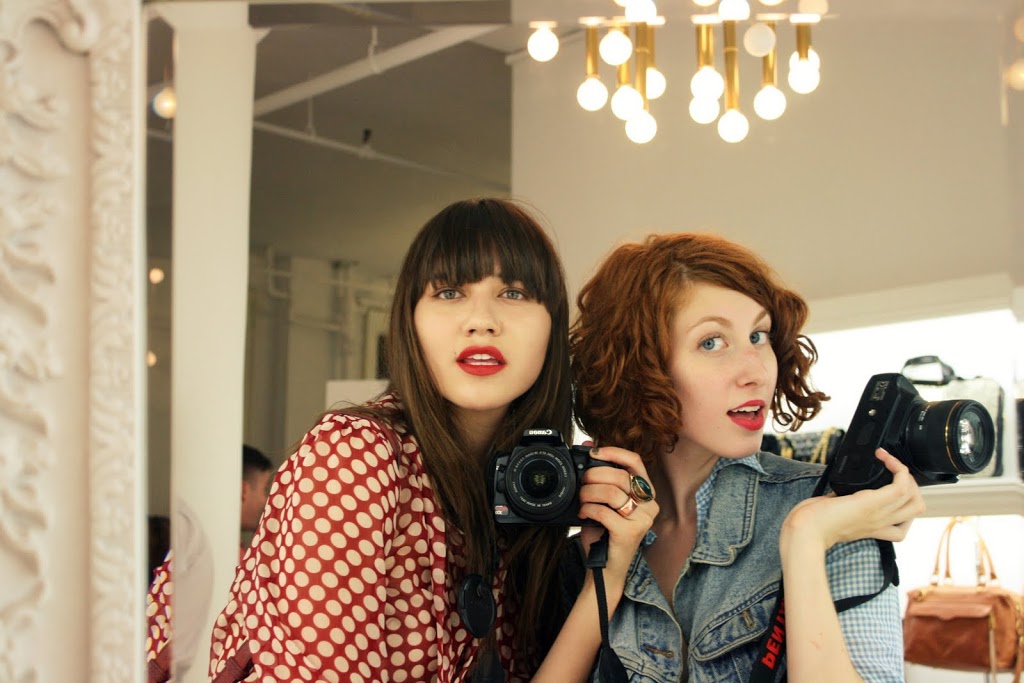 This week was full of fun fashion events… almost too many! I had a total blast even though I didn't get much sleep! Here I am at the
Rebecca Minkoff
"Girls Night Out" event in their NYC showroom. For the event, I went with a red polka dot blouse I scored at a vintage boutique with of course, the best trousers known to man, by Mr. A Wang. We sipped on fruity cocktails and munched on French desserts like colorful macaroons and chocolates. I brought along my good friends,
Kim
,
Claire
, and
Taisa
to view the latest collection. I always have way too much fun with these girls, it's kind of ridiculous, but I feel lucky to already have such amazing East Coast buddies! As for the new Rebecca Minkoff collection, it was absolutely stunning! Studs, fringe, and chains adorned the leather bags, giving the whole collection a very cool rock n' roll vibe. Very much my style. One item I couldn't really take my eyes off of? Those black leather booties! Talk about amazing! Need them nooowwwww. I think that might be the perfect heel height for days in the city. So now Rebecca designs bags, shoes, clothes, and of course, coming up, a pair of amazing
CFDA Vogue Eyewear sunglasses
that I shot a video for (to come out in October!) It was so nice to get to see the beautiful and wonderfully pregnant Rebecca and the rest of the RM team. I seriously cannot stop laughing when I am with them! Let's just say it was one helluva night.