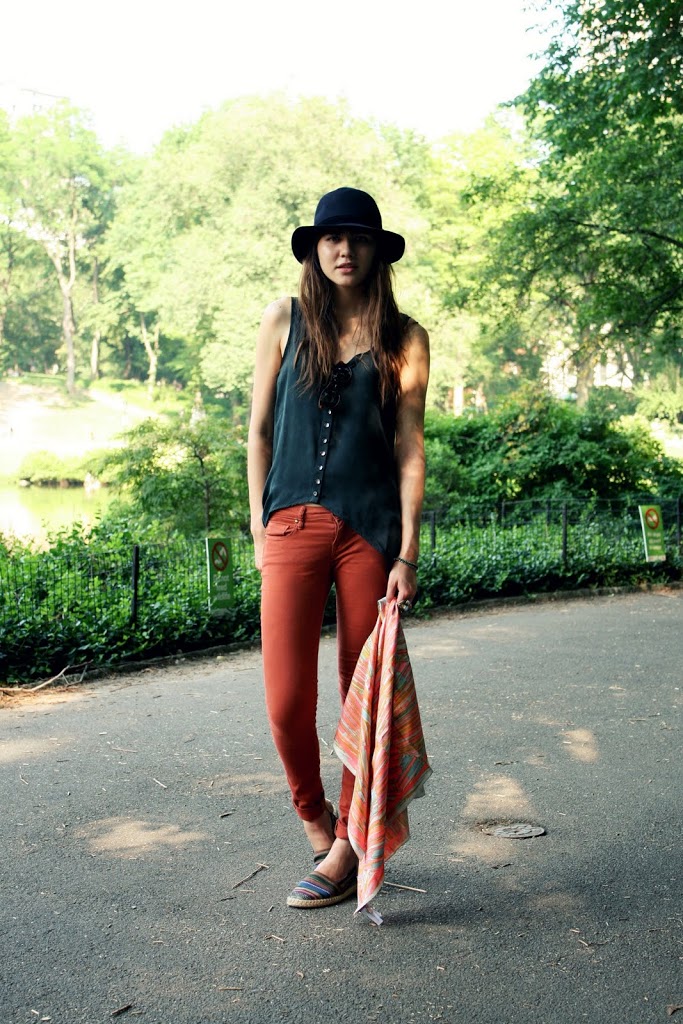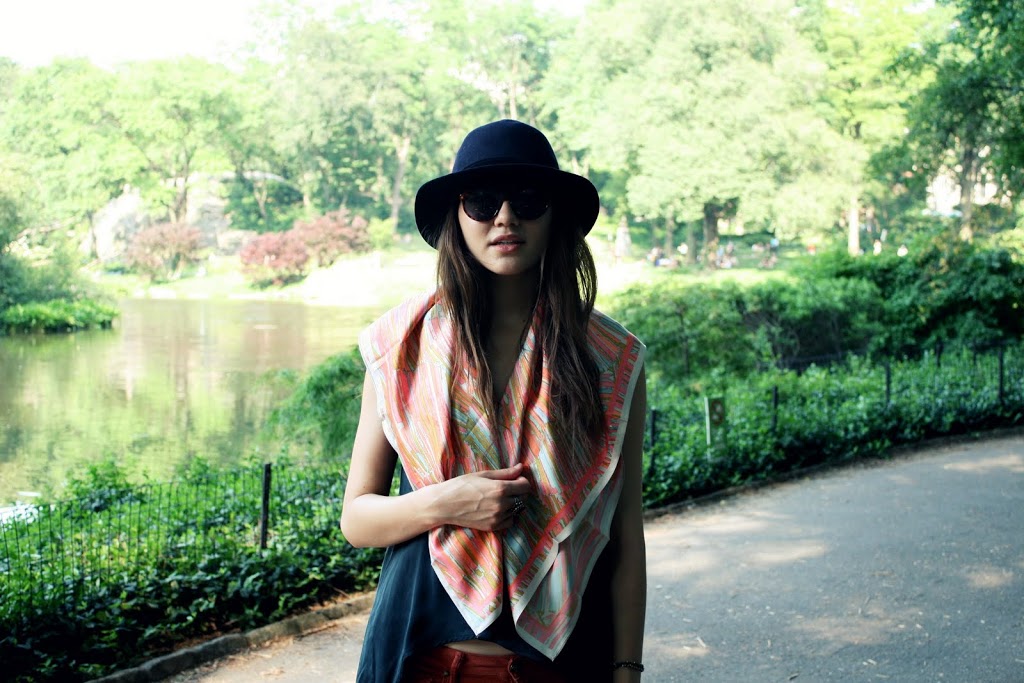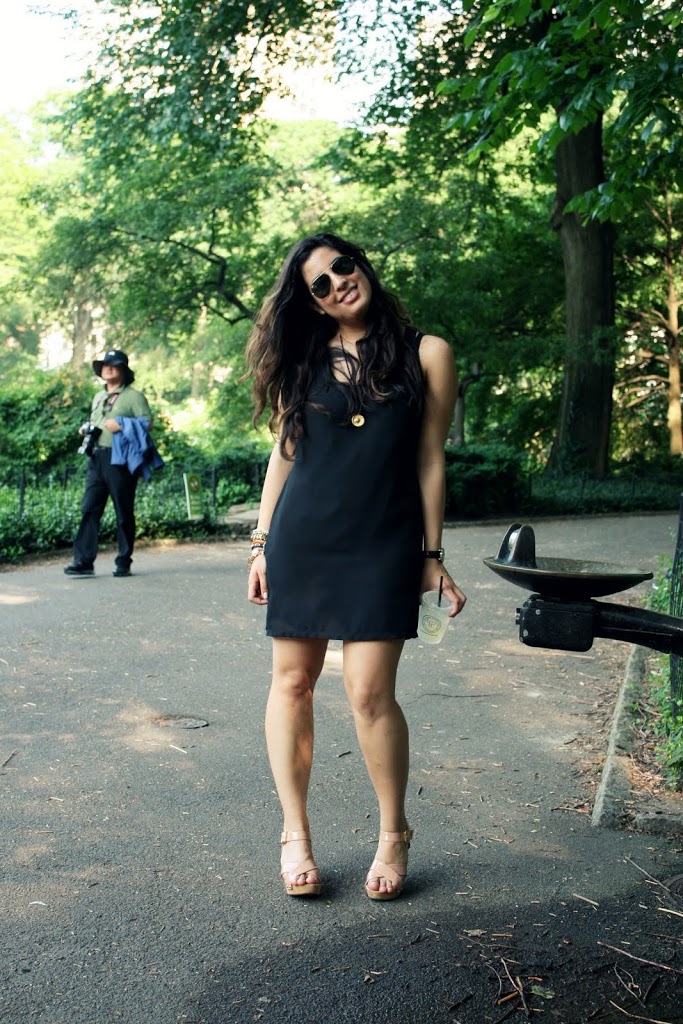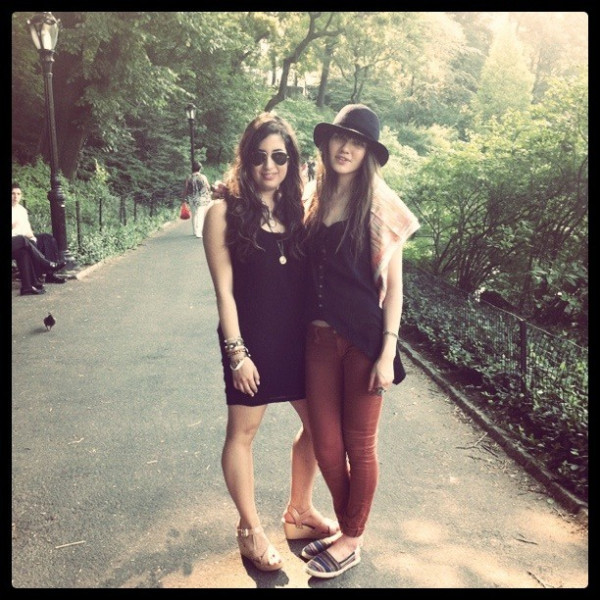 Taisa of
AMAHZING
has become one of my best nyc friends! This girl gets me in the New York grooooooooooooove!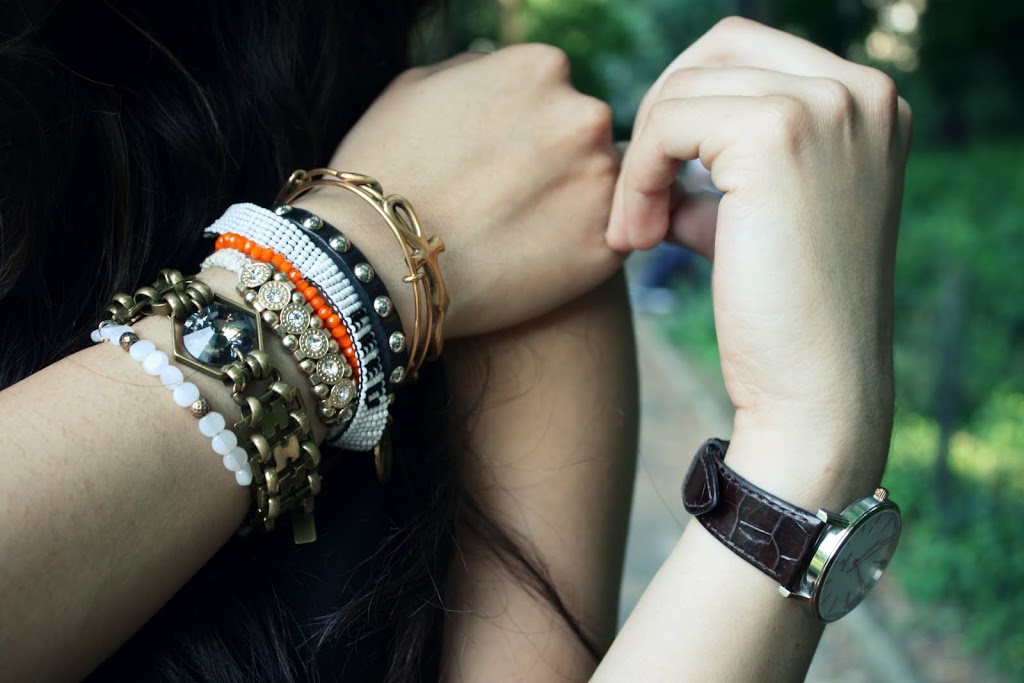 current obsession: stacked on bracelets!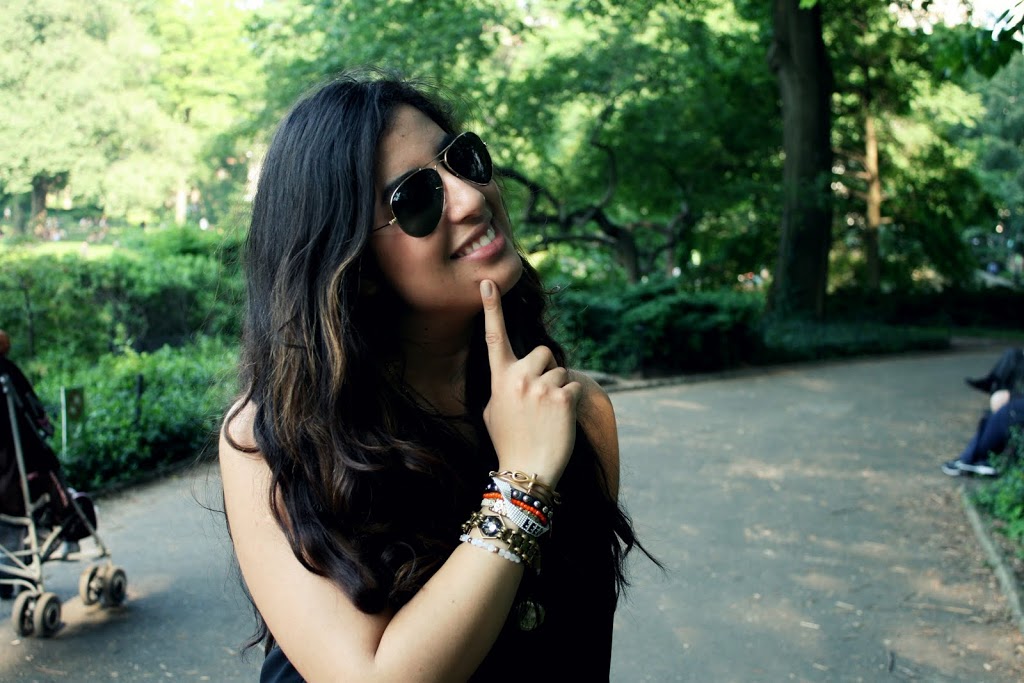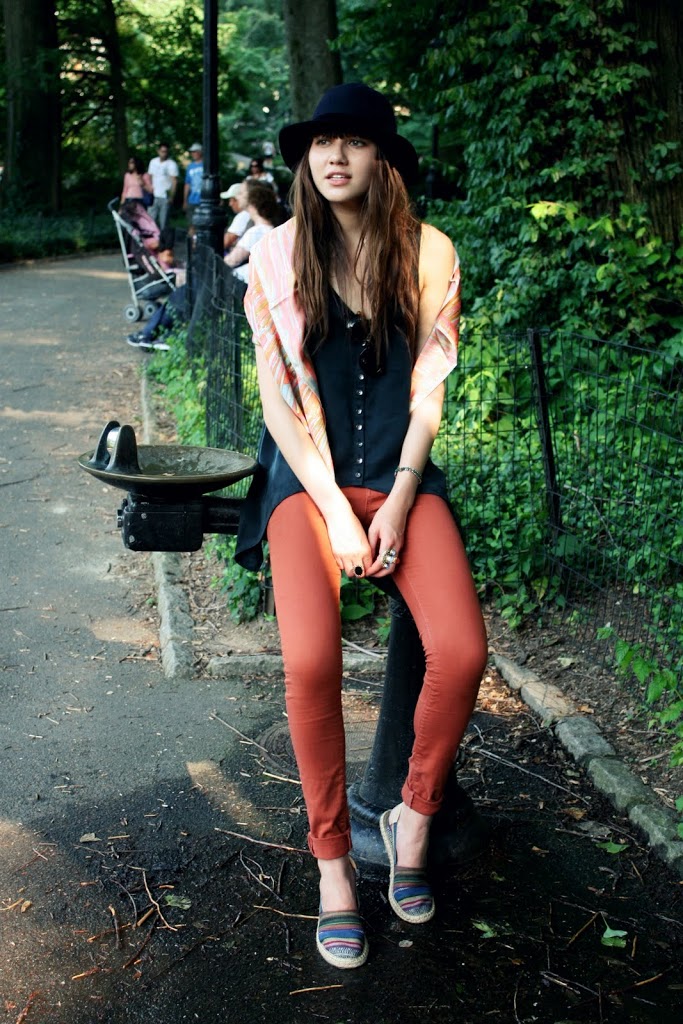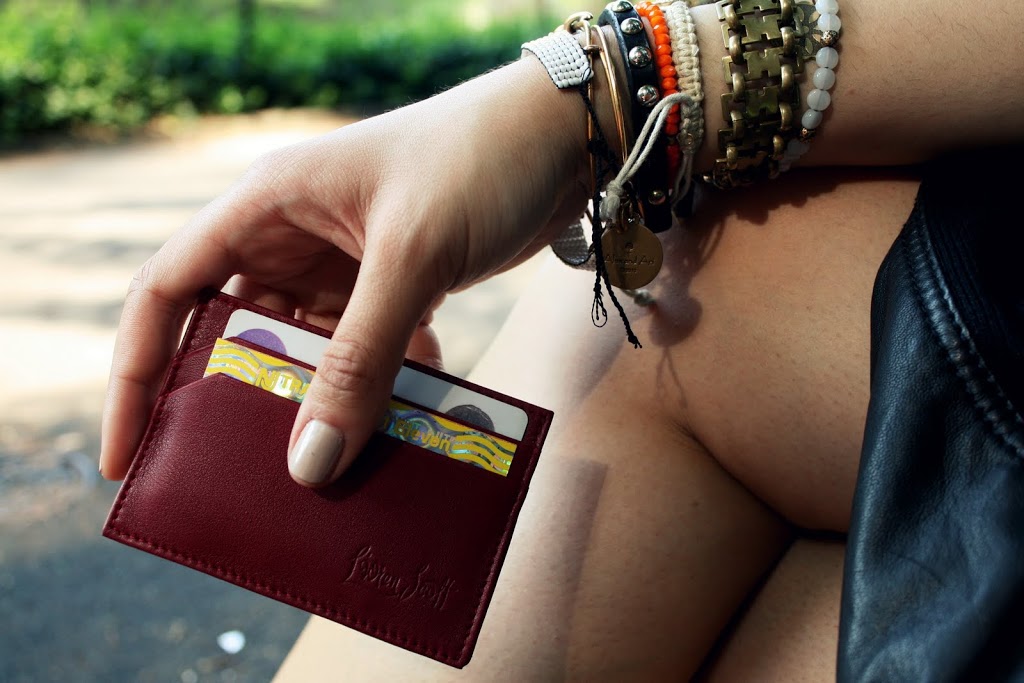 L'Wren Scott?! Check.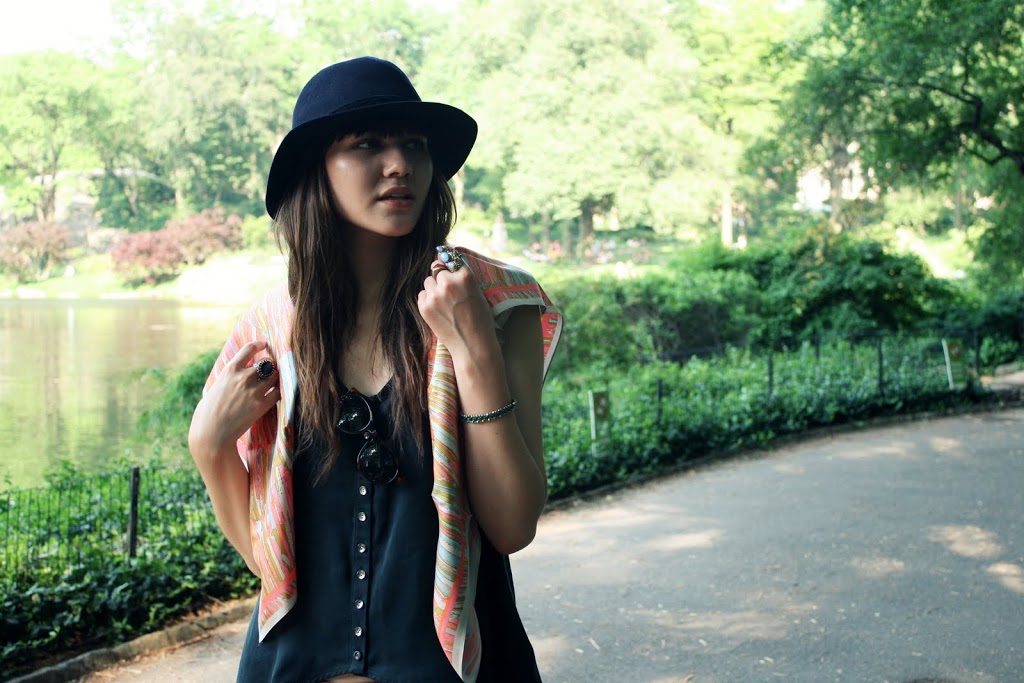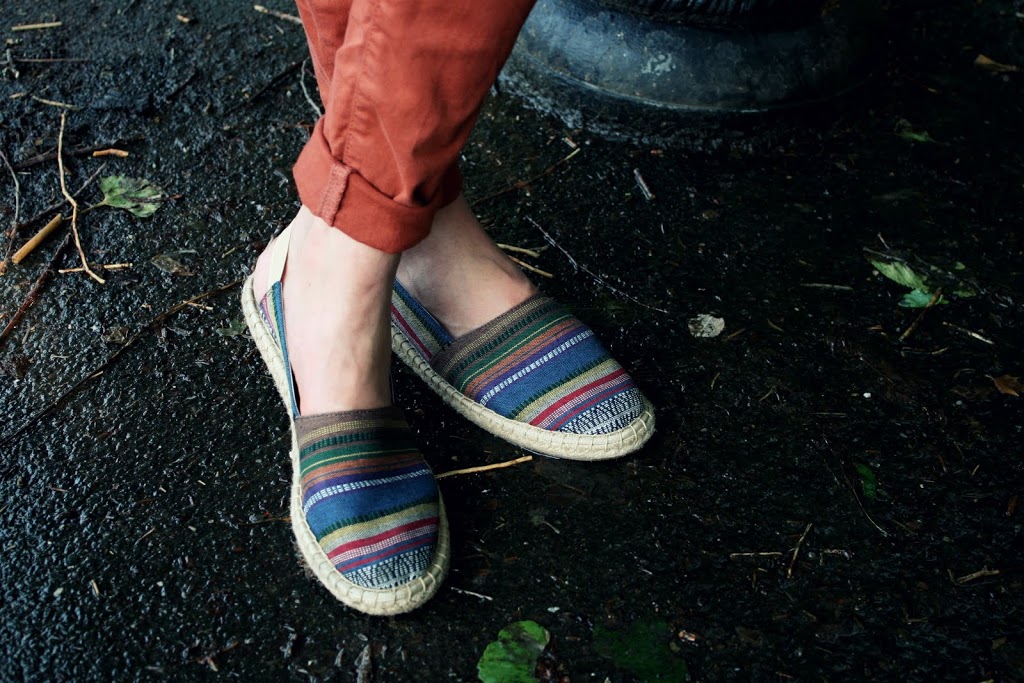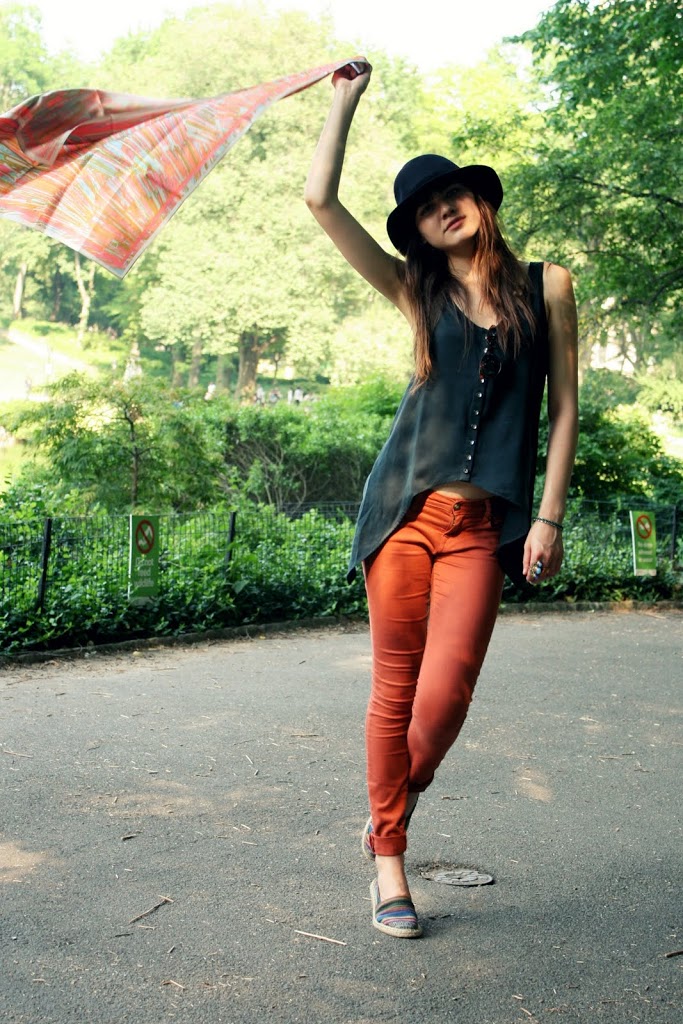 (
Aplinestars by Denise Focil
tank,
Raven
denim jeans,
Juicy Couture
scarf,
Rachel Roy
shoes, Vintage hat)
Okay, so these photos were taken on one of THE HOTTEST days in New York. It was hitting 100 degree and I was sweating bullets! It's hard to get dressed, let alone take photos, when the weather is super icky! But this day, I honestly had no idea how bad the weather would be and so I went out with jeans. Not the brightest idea, but I'm such a sucker for these rust colored pants! I think Taisa and I still looked pretty good though despite the bipolar nyc weather! I threw this little Juicy Couture scarf over my shoulders to spruce up my simple tank. It also looked super pretty just flowing in the not so breezy air that day hehe. But want to know what I live in here in New York? My new kicks! They are brand spankin new Rachel Roy slip on's and I'm obsessed. I've been wearing them nonstop. My feet have been so beat up from walking and taking the subway and so whenever I don't have to wear heels, I slip into these babies. The print and oooh so comfy cushion sole are pure perfection!