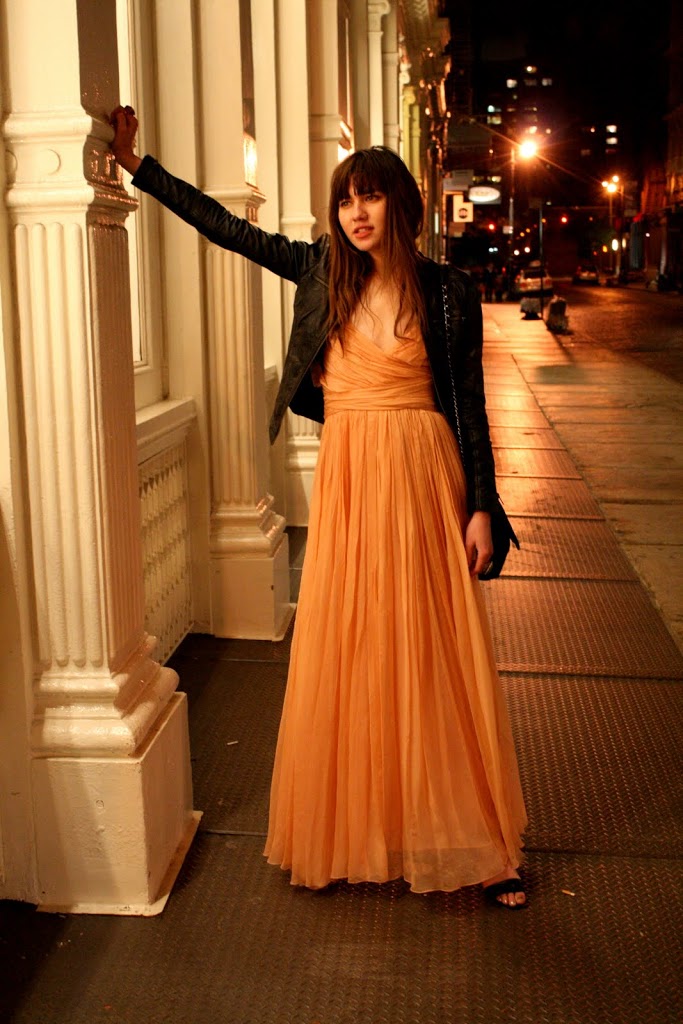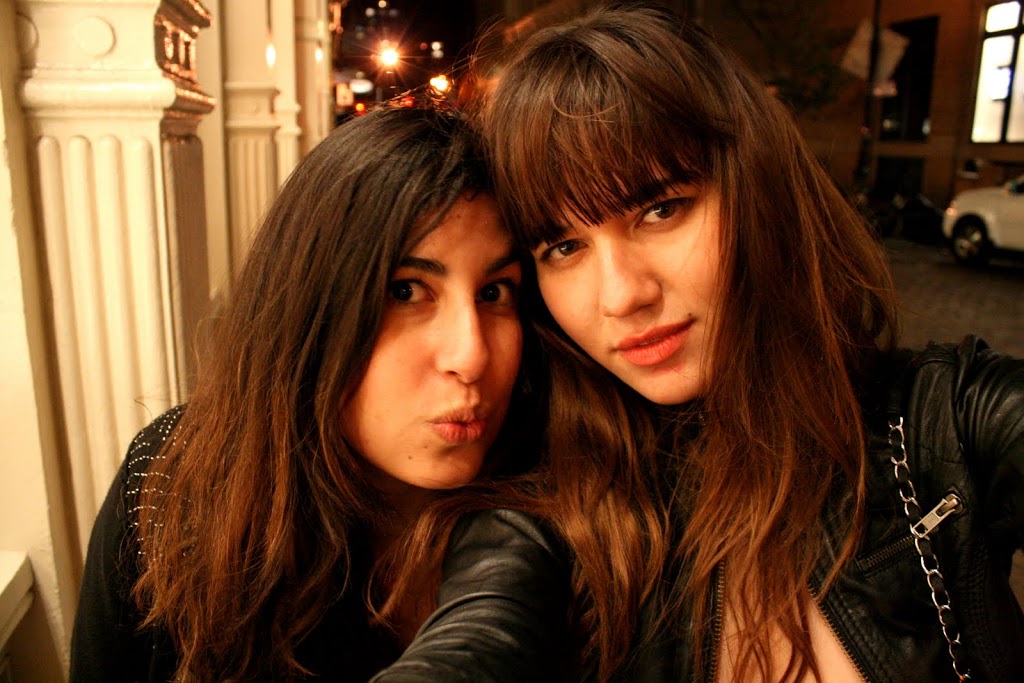 Taisa, creator of the fashion site
Amahzing
, became one of my very good friends! So happy I met this girl! She's too much fun!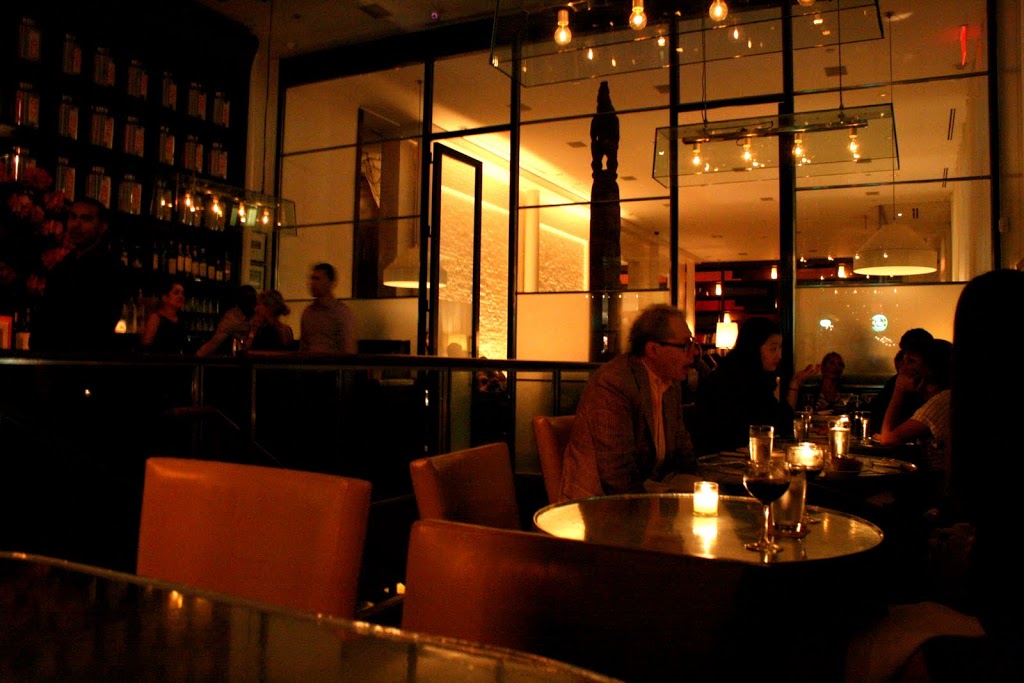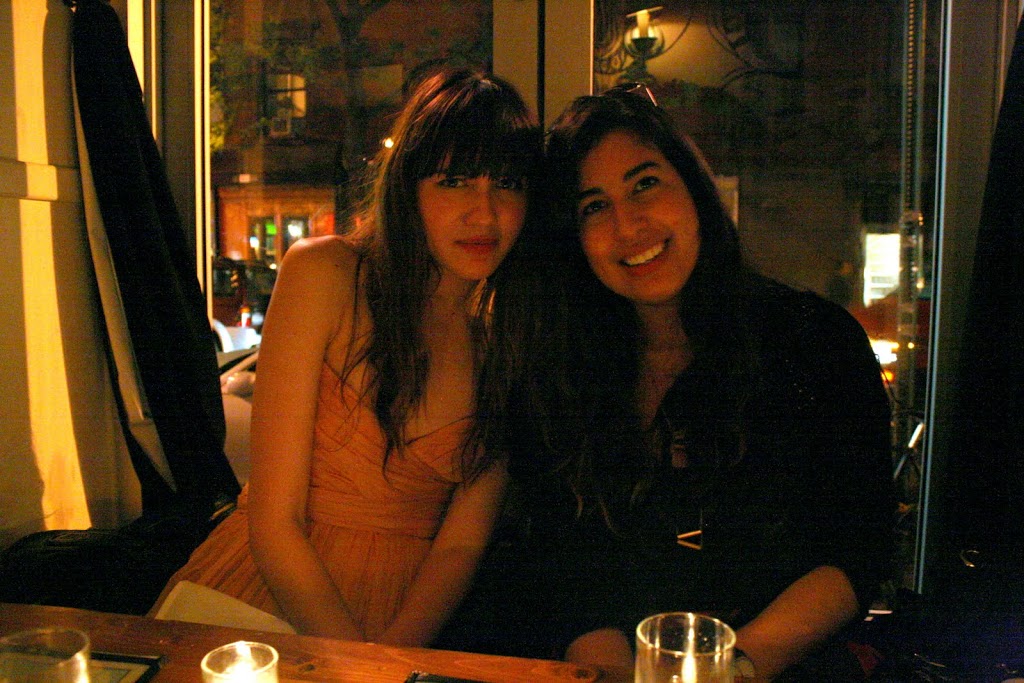 Dinner and drinks at BarMache in Soho!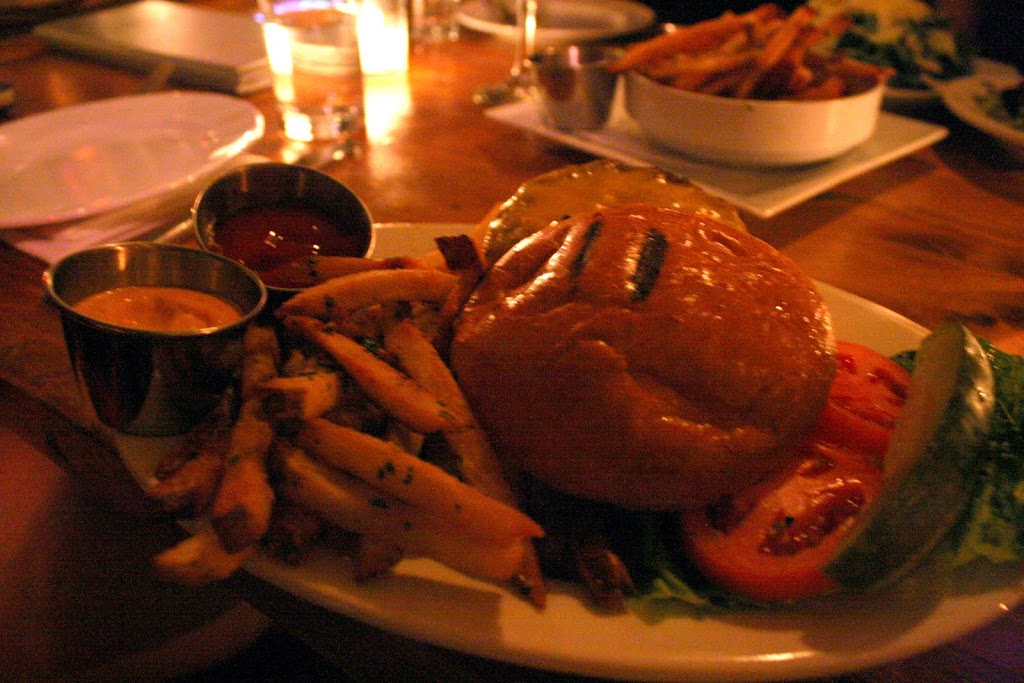 BEST. BURGER. EVER.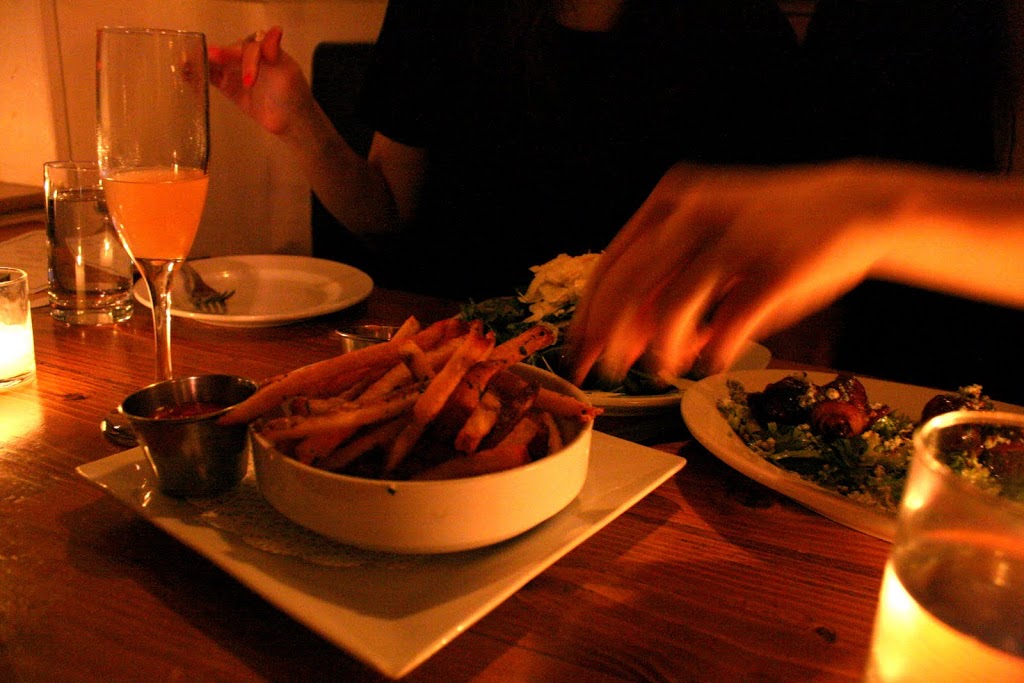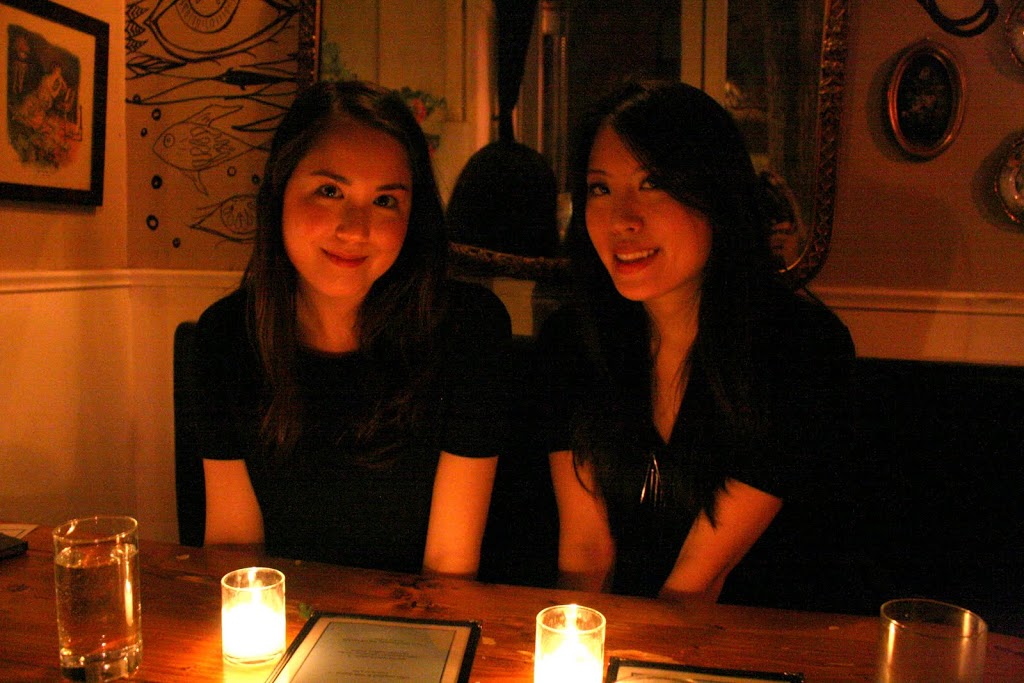 Met up with two of my favorite NYC girls, Rebecca and Renee of the blog
Styluste
!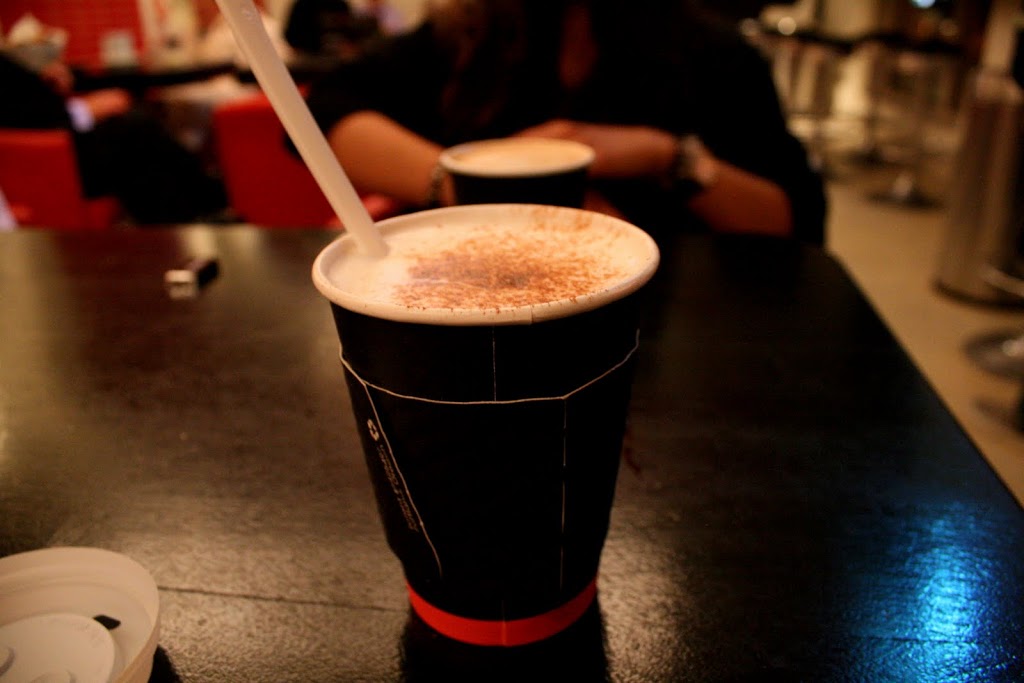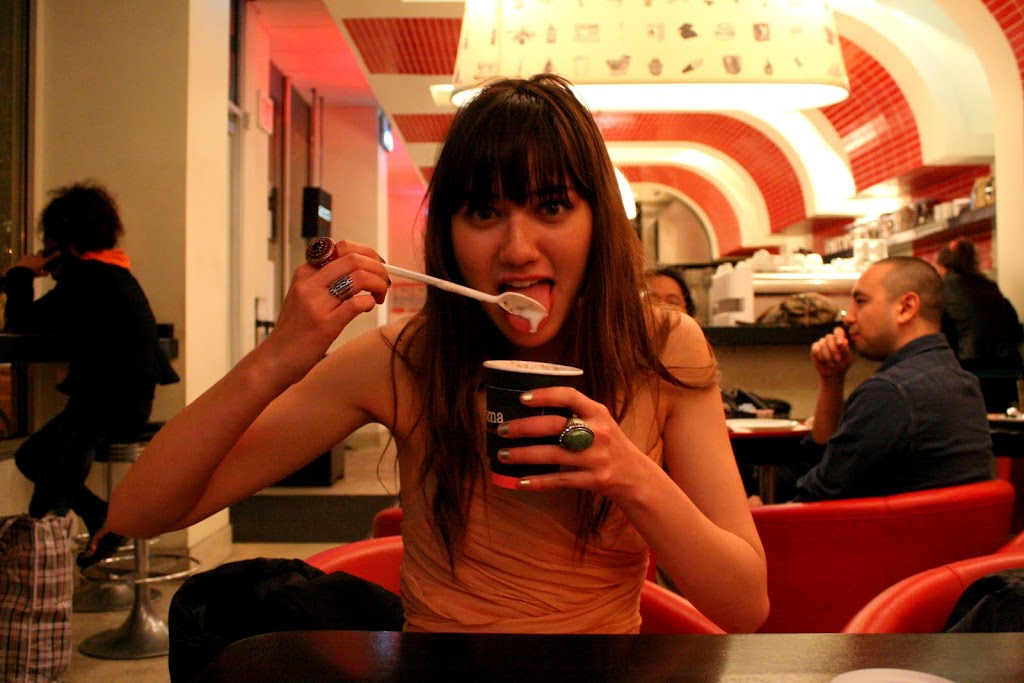 HOT CHOCOLATE.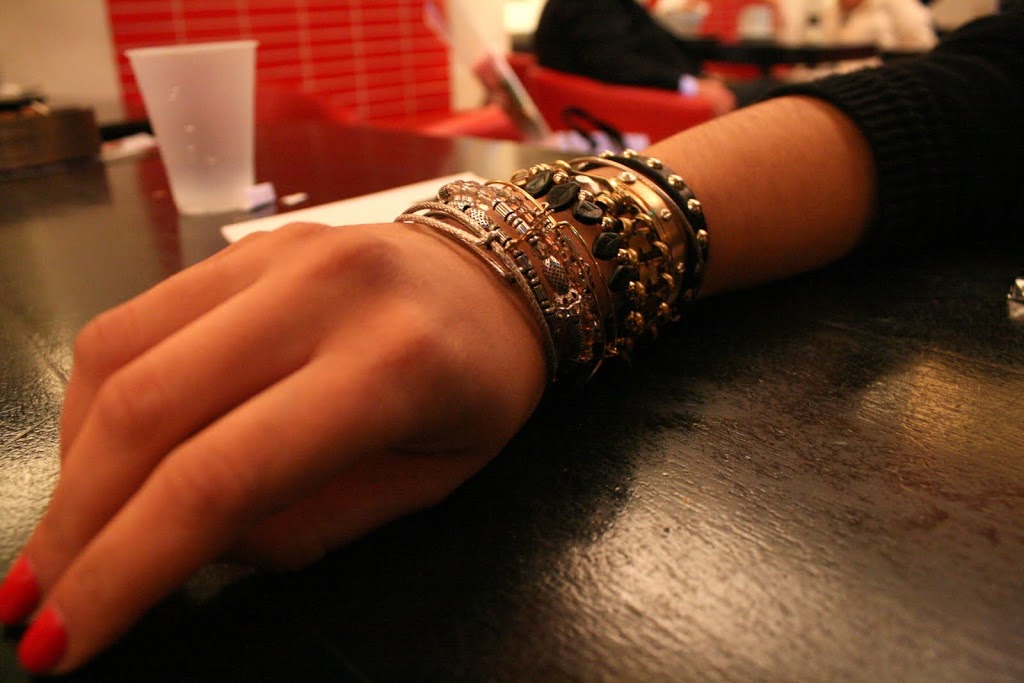 Taisa's jewelry was bomb.com.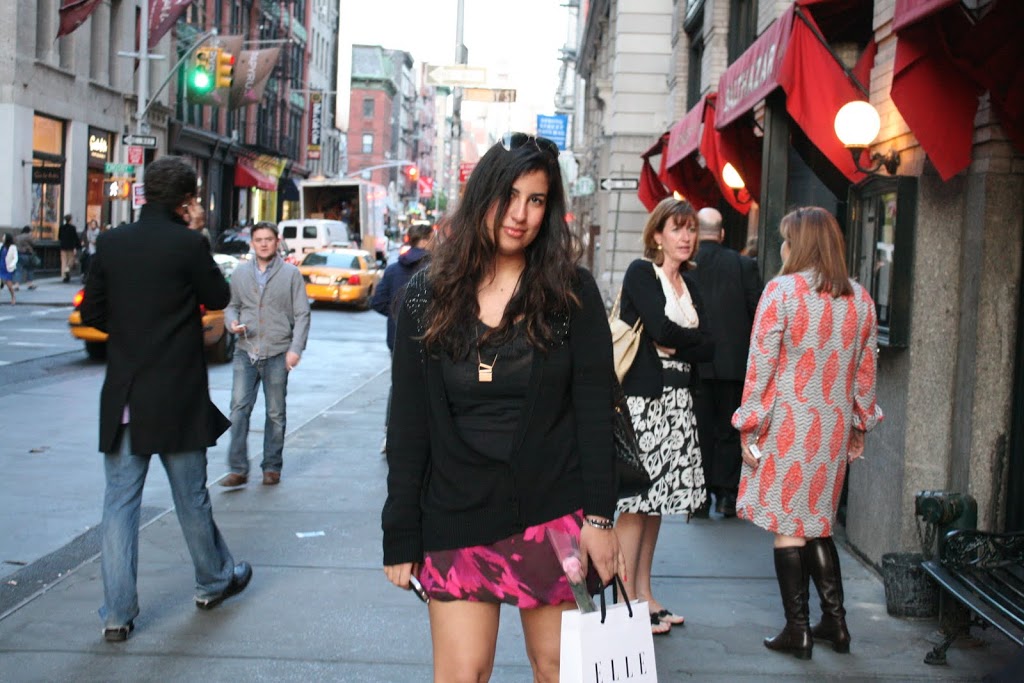 TWILIGHT.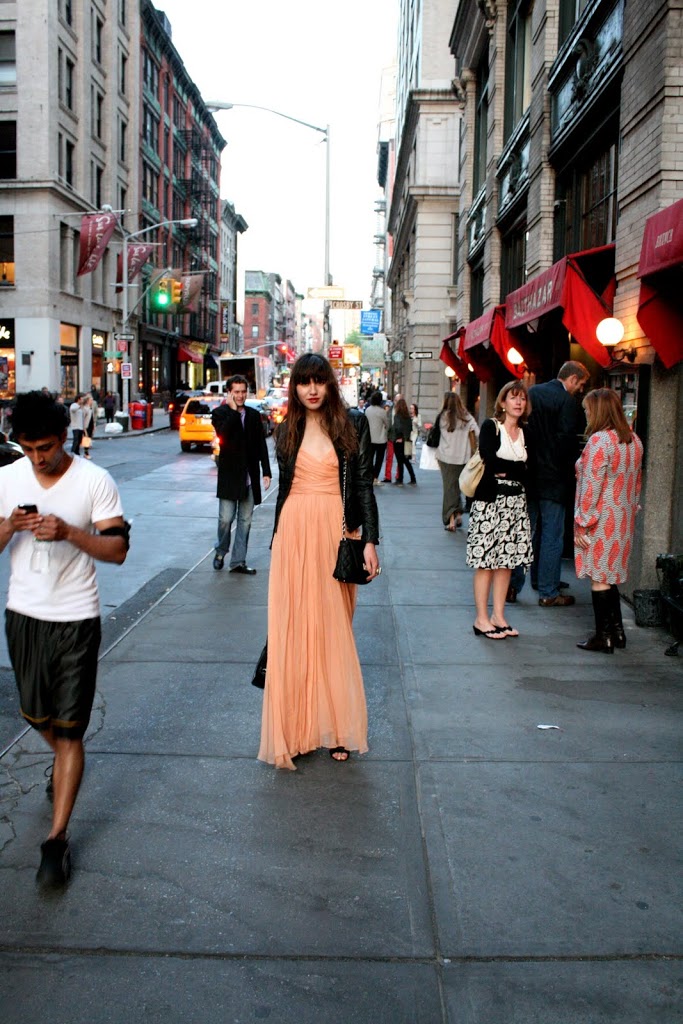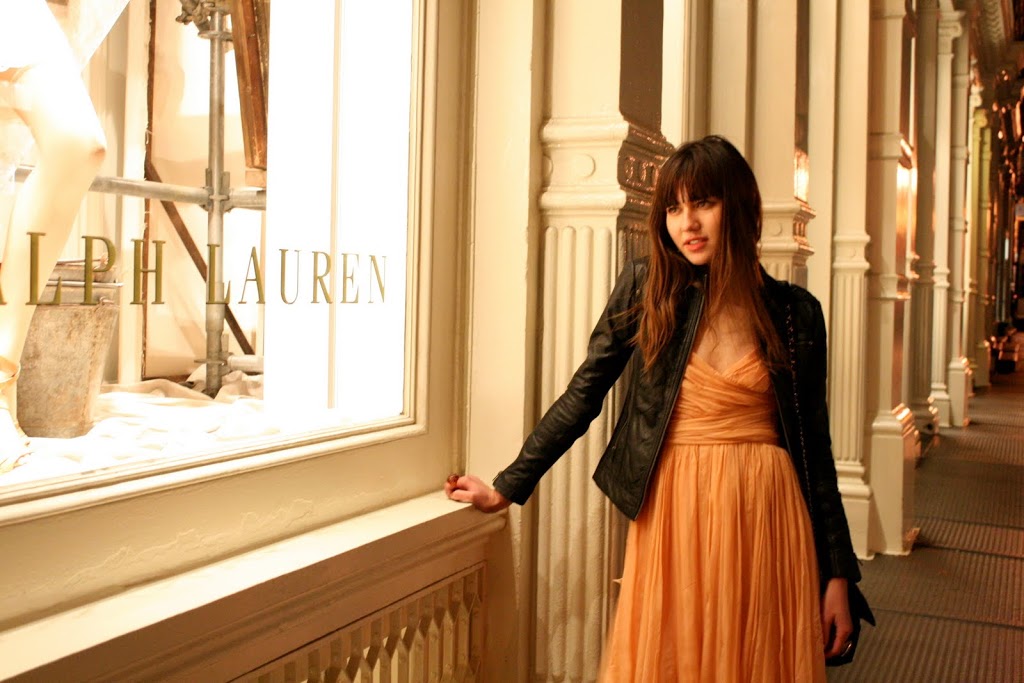 One last post with my faveee dress! This day was literally one big photo party. Right after the event, my favorite NYC bloggers,
Taisa of the fashion site
Amahzin
and Renee and Rebecca of the blog
StyleLuste
, took me out for dinner and some East Coast fun! The night ended up getting a bit chilly and so I threw on a leather jacket over my event outfit. A totally feminine piece like this dress thrown together with a rugged worn in leather jacket is one of my favorite combinations. We were craving burgers and fries and so stopped at BarMarche in Soho. The burgers were sooo good and juicy. YUM! Craving one right now as a matter of fact! Nights out in Soho are the best! I have to admit, my feet were dead tired after walking around in stilettos all day. I'm pretty happy I did end up staying in my dress that night because we ended up taking some beautiful night shots by the storefront windows. Ended our late night out laughing about the day's adventures over cups of hot chocolate. I don't think the night could be any more perfect. Thank goodness for these girls!! Love them!