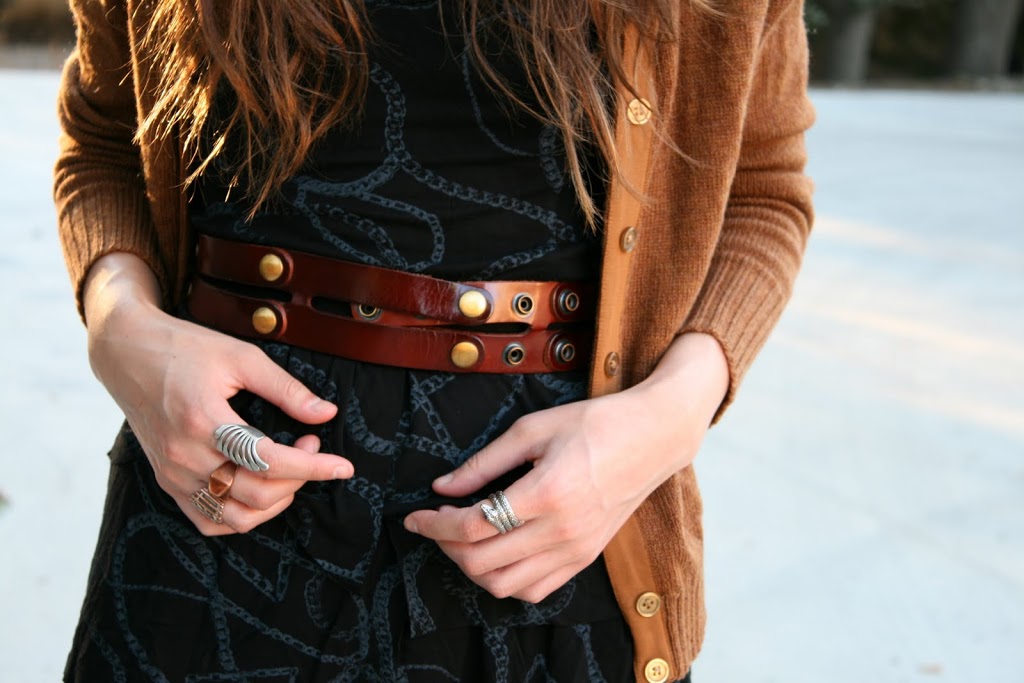 (Volcom dress, Ayelet Shachar belt, Vintage sweater, Banana Republic shoes)
This dress is one of the newest pieces from the Volcom Summer '11 collection! It's girly, but the dark chain print gives it an edge which I love! It goes perfectly with all the warm colors that are dominating my wardrobe at the moment. One fall accessory that I cannot stop wearing is this waist belt by Ayelet Shachar. It was such a nice surprise hearing from this up and coming designer from Israel. Her leather designs are all handmade and will last a lifetime! I love a dainty little dress with some rugged leather and nubby wools!
Also, I got my hands on the latest Volcom summer 2010 catalog during my last shoot with the brand! Here are just a few images from the shoot. All were shot at Volcom's team house down in Newport Beach! It was a blast working with one of the most laidback teams! I love the results! I'll keep you posted on images from the next campaign that will be out next year!