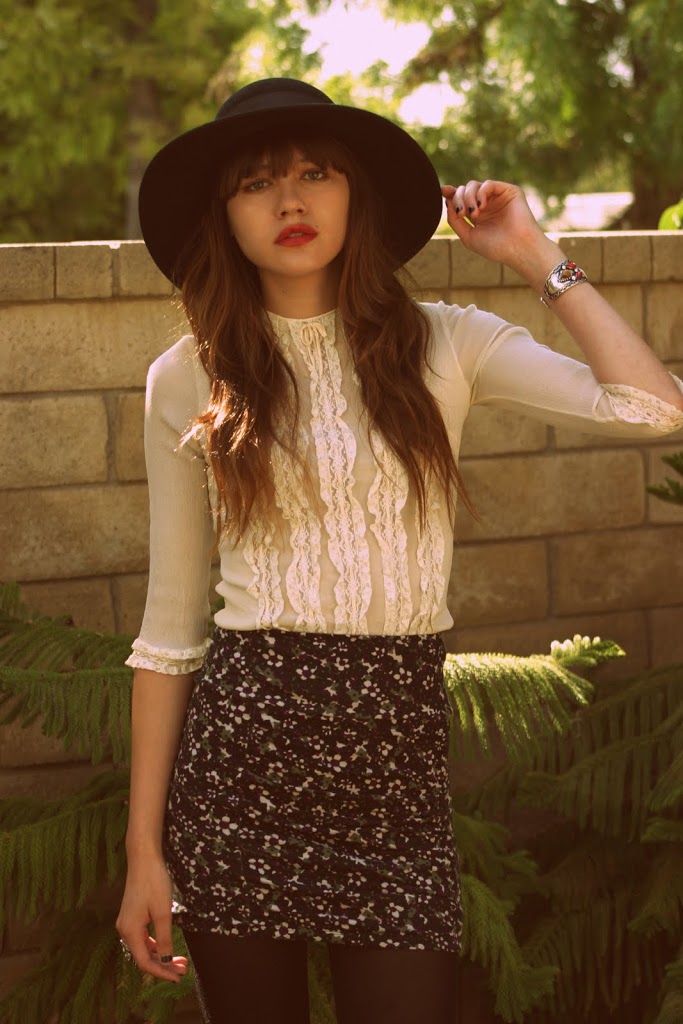 (Vintage top and hat, Free People skirt)
Stevie Nicks has always been an inspiration to me. First off, I looove her sultry, husky voice. She also had really cool bohemian style…always rockin floppy hats, vintage tops, and maxi skirts. She has inspired me to whip out my best boho/stevie inspired outfit: vintage blouse paired with a floral skirt. Fun and crazy (the 60's Picnik setting helps too hehe). Now I just need some back up to "Edge of Seventeen," my fave Stevie song!
Besides my desire to be the next Stevie lol, I'm currently ecstatic that the weekend has finally arrived. This week has been insane. I've been busy running around town for school, work, and meetings. All in all, it was fun! But I am soo ready to sleep in. Next week, I'm going to be off to Philadelphia, working more Free People! I am stoked! LOVE LOVE LOVE Philly. and gotta love the cheese steak sandwiches! Will for sure take some photos. I promise to pack lightly!
Follow me on Twitter for more updates!
Btw, a lot of you have requested images of my wardrobe. Here is just a sneak peek into my top fall picks:
Btw, remember the outfit I wore with my Naya shoes
here
? If you liked it, vote for me on the
Naya Shoes Facebook page
, one of my favorite eco-friendly shoe labels! By entering, you have a chance to win a pair of Naya's! Thanks! I'll love you forever!