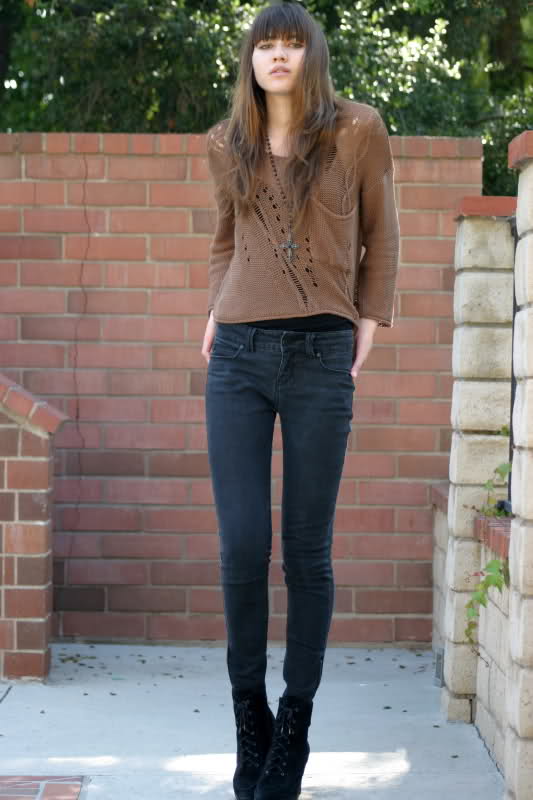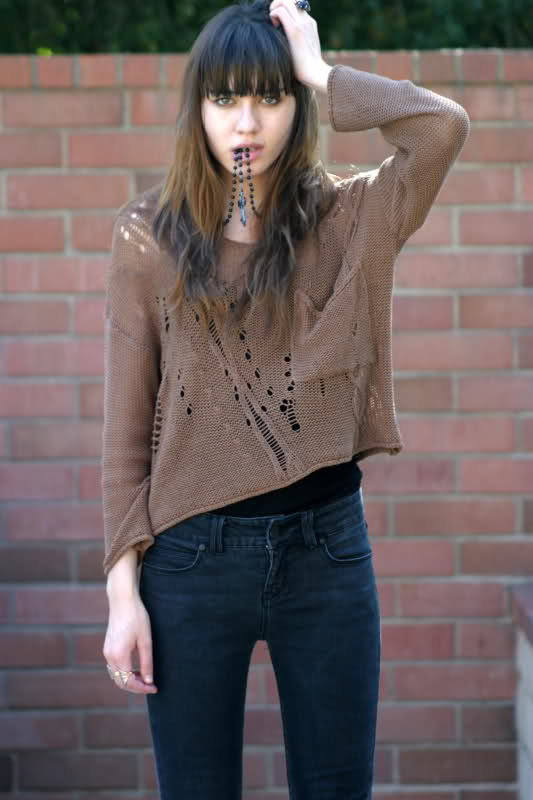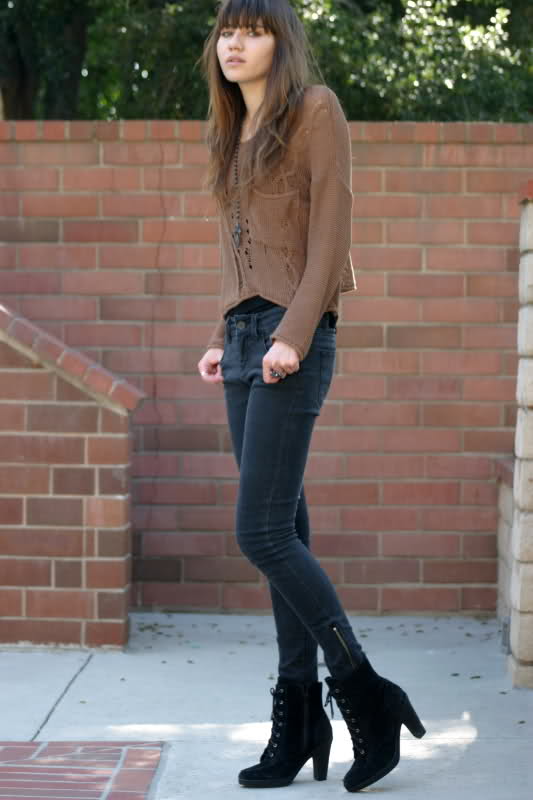 My latest obsession: this shredded Storets sweater! It's so cool, super easy to wear, and light enough for late summer nights. Don't mine my nasty dirty hair. These photos were snapped after a day of shooting for WWD. I was so beat and it definitely shows! The cross necklace is Forever 21, one of my absolute favorite places to shop thanks to their incredibly cute designs and affordable prices. It's hard not to walk out of that store without buying something!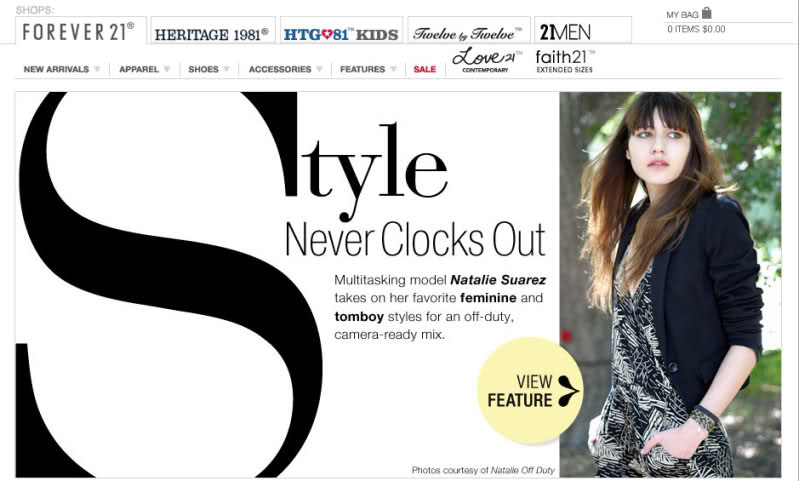 Btw, my Forever 21 feature is officially launched on the Forever21.com homepage! Click and check out the whole feature 🙂 It was awesome visiting the Forever 21 headquarters downtown and getting to play around with their pieces and create my own looks!
It's been a crazy week with shooting, seeing a show over at the Troubador with friends, and working on booking flights for a really cool project I'll be doing next month! Can't wait to share it with you guys! But do you know what's really insane? I'm shooting a Virgin Mobile commercial next week! I'm nervous, excited, and kind of scared all at the same time! Wish me luck!