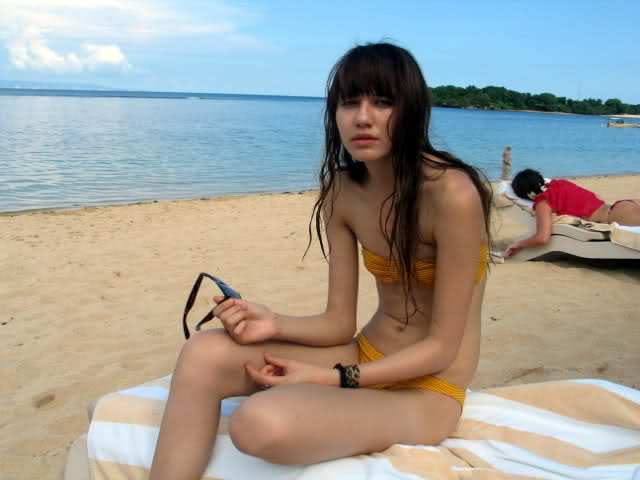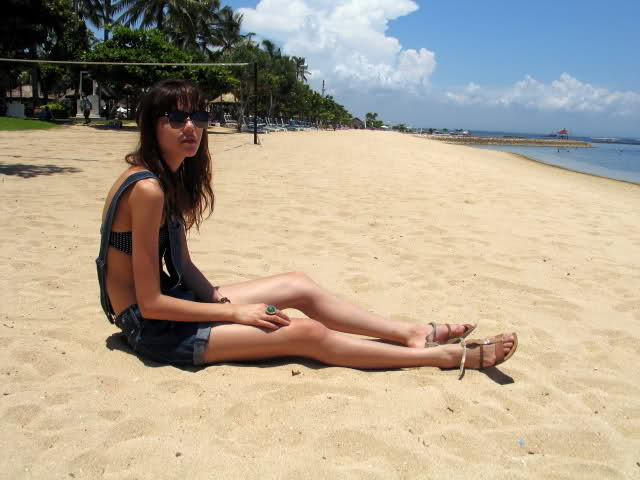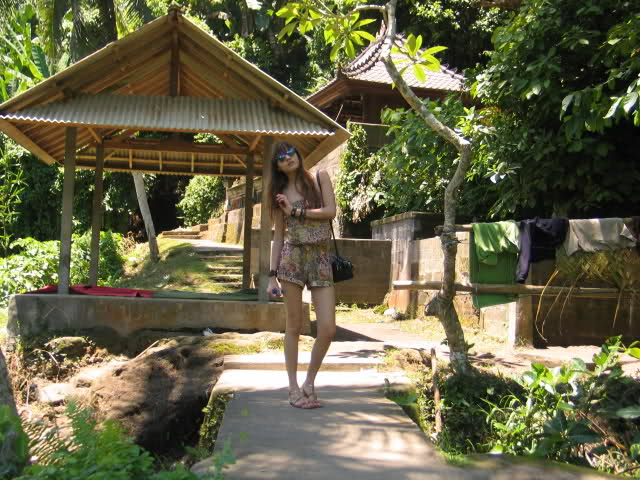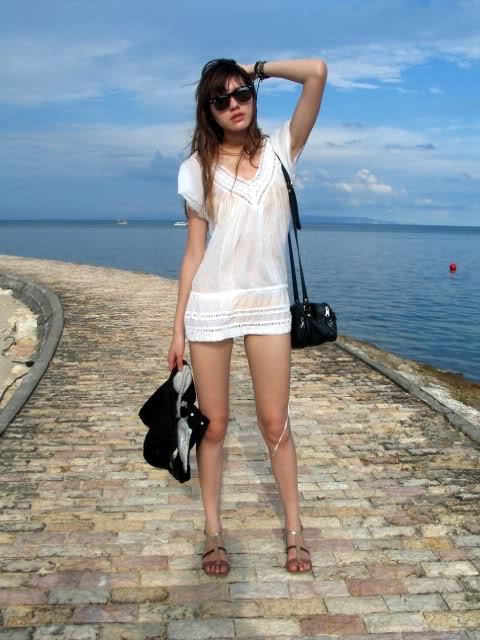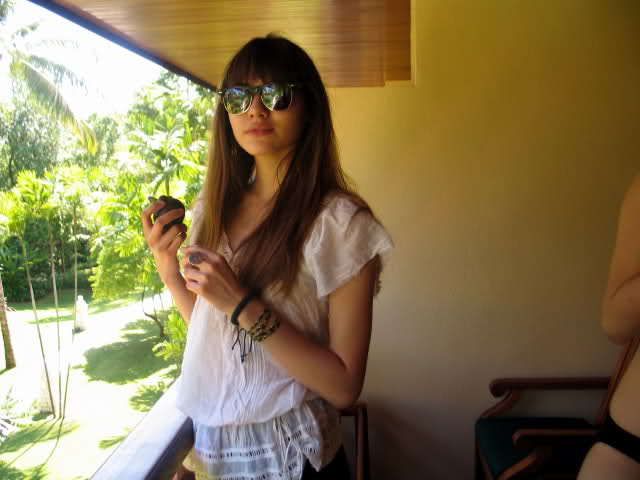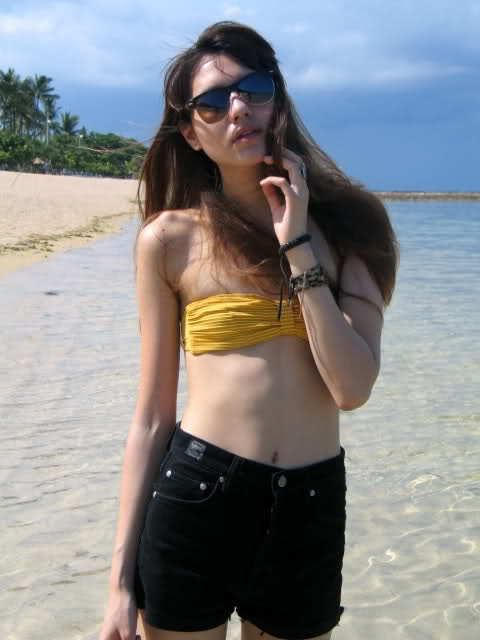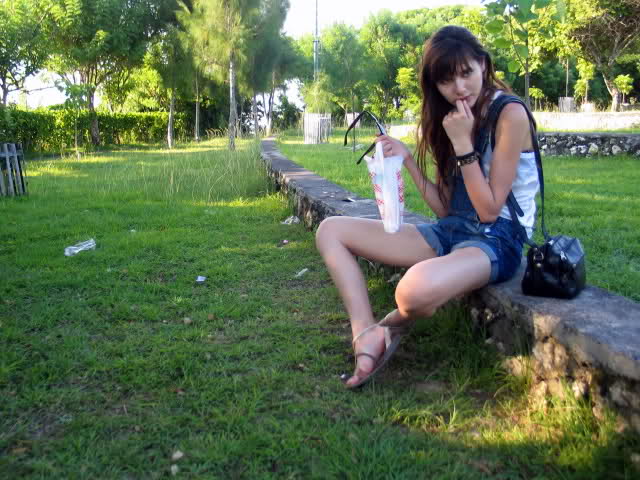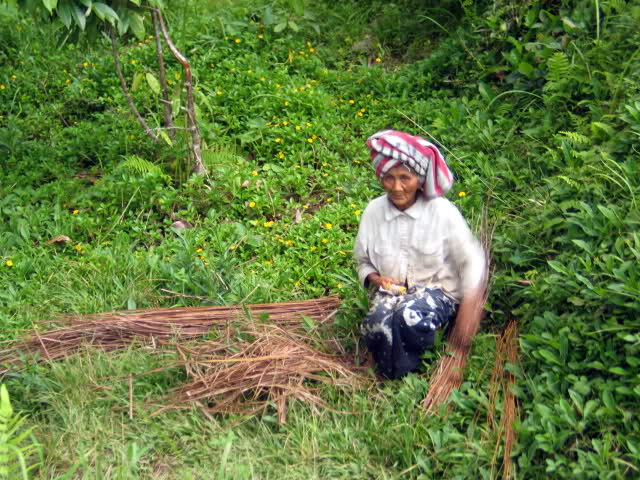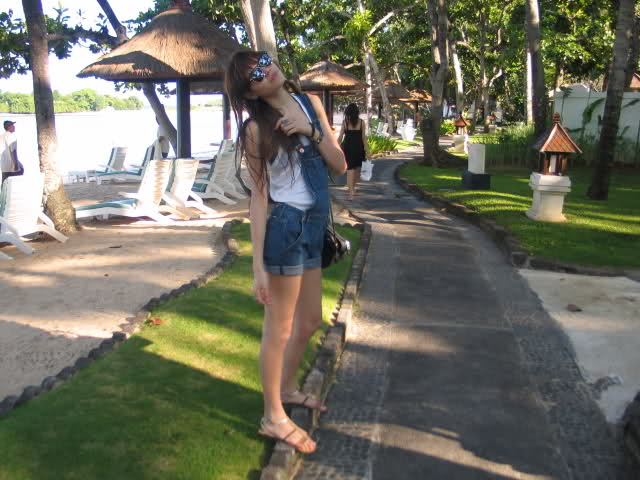 I spent this week in Bali, Indonesia and it was absolute bliss! We stayed in Nusa Dua, right on the beach. Beautiful white sand, with the clearest blue water I have ever seen! The hot weather was perfect for swimming in the ocean.I love what salt water and sun does to my hair and skin! I also got to enjoy the traditional Balinese massage, and I think I like it even more than the Thai massage lol! As for clothes, I packed super light for the trip: denim overall shorts, bikinis, floral jumpers, and lightweight cottons. Easy to throw on over my bikini. I did buy some hand-made bracelets from the Balinese people that I stacked on. Just a few pieces to will bring back memories of Bali. As for the food, I've been snacking on Mangosteens and Rambutan and trying the Nasi Goreng and Mie Goreng. So yummy and so good for you. We also spent a whole day outside the resort, really getting to see the culture in Bali. All the art craftings, food, waterfalls, volcanos, and temples. I'll post more photos of the culture of Bali soon, once I get a chance to look through all of them! As for now, it's Chinese New Year, Gong Xi Fa Choy!
And read my
interview with StyleSofia
HERE
! And check out her store! Her pieces are so simple yet chic, and so so affordable. Perfect for everyday where. I cannot wait to get my hands on a few of them!