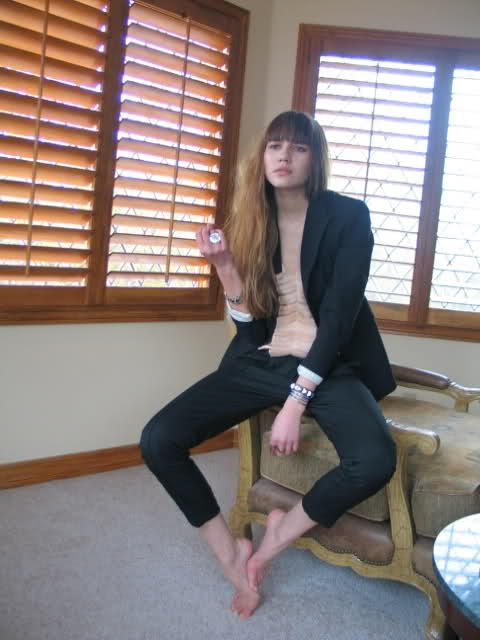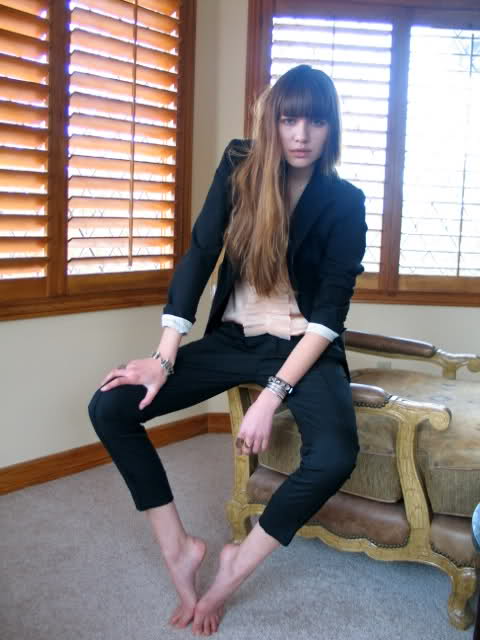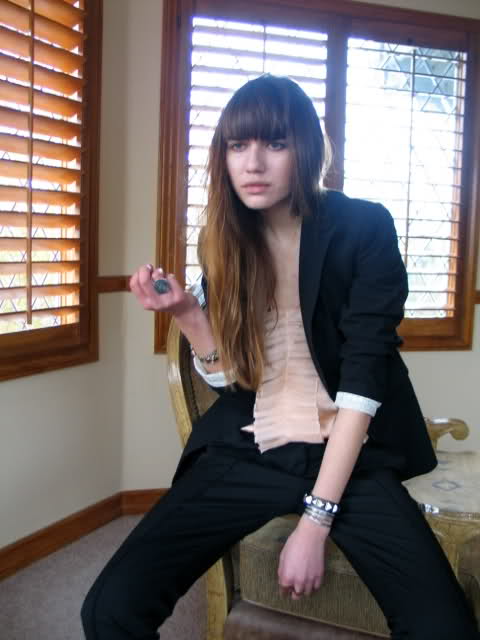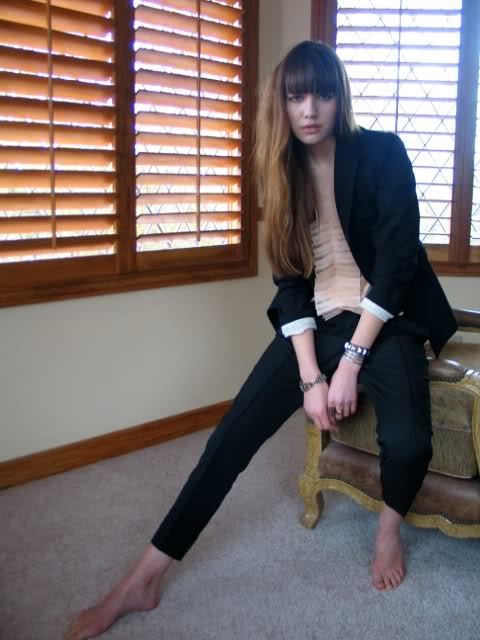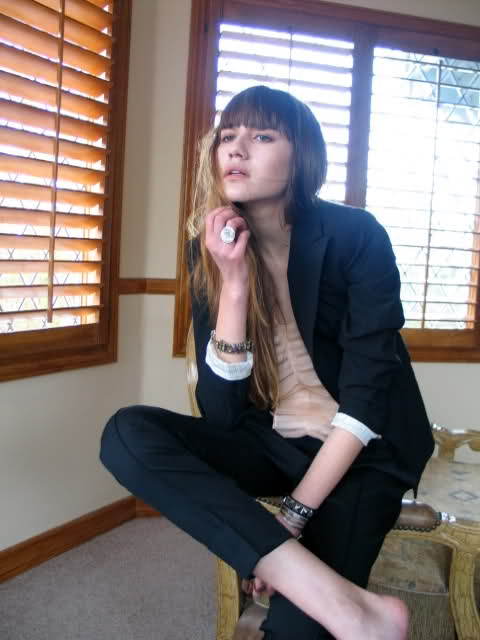 Blazer: Express, Tank: Nellie Partow, Trousers: Bebe, Jewelry: Vintage, Round Ring: Elena Cruz
So I was rained in today, and freezing! I did go out for a while to run some errands around town and stuff. Here I am inside my house, barefoot lol! I was given this top from Nellie Partow, amazing new designer from New York. It's a simple silk racerback tank, but the ruffles in the front make it unique and very ballerina-like. The color sort of reminds me of Chloe, so I had to wear trousers and a blazer, you know, because I was so Chloe inspired! I feel so put together for once haha! But I did wear this with my beat up combat boots when I went out in the rain, total opposite to the rest of my look, but it worked.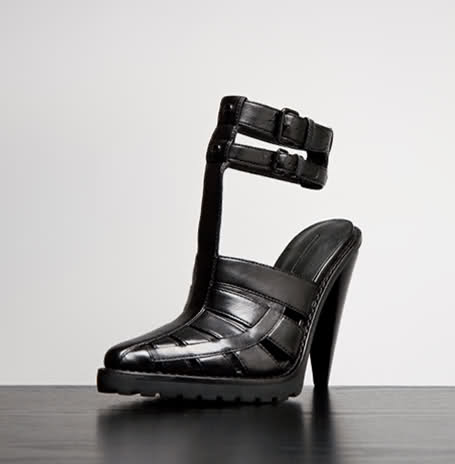 I just bought these
Alexander Wang
shoes online and I cannot wait till they arrive! I was about to get the booties, but realized I don't have anything much like this style with the ankle straps. Perfect to wear with tights for winter, and bare during spring and summer!
And how awesome are the new Alex Wang sunnies?? I loveee the cat eye, my fave sunglasses shape. Can't wait to try a pair on! Also, two of my favorite looks from his Pre-Fall 2010 collection! His stuff is looking soo soo good! 🙂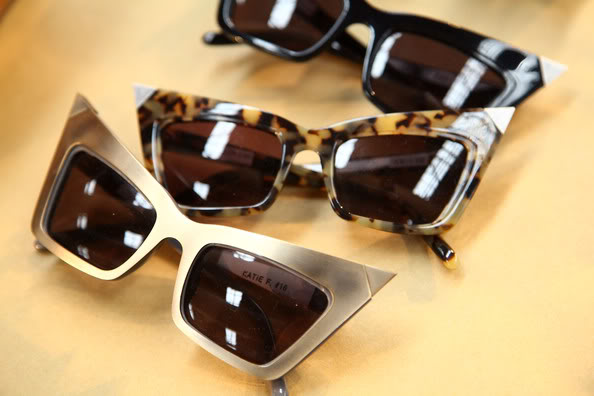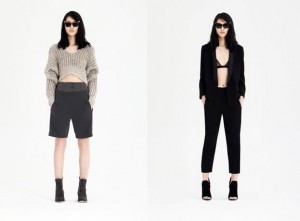 Enjoy your week!
xoxo, Natalie