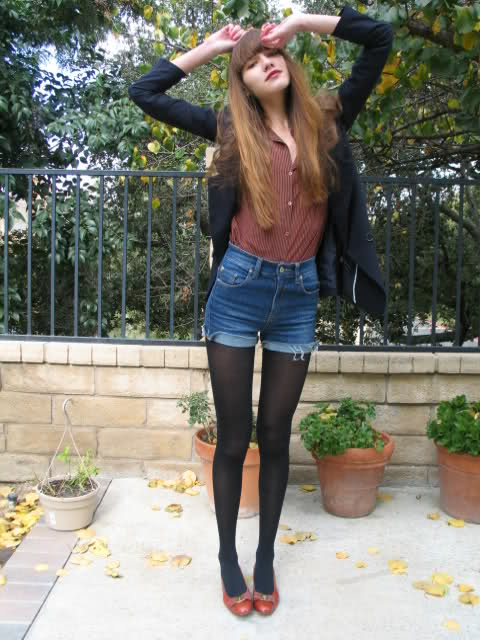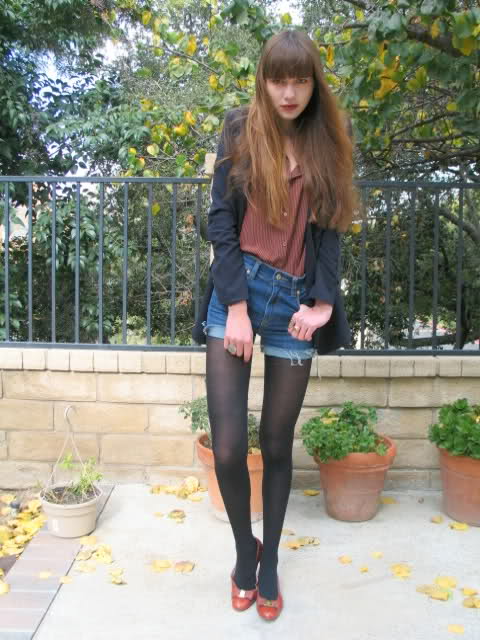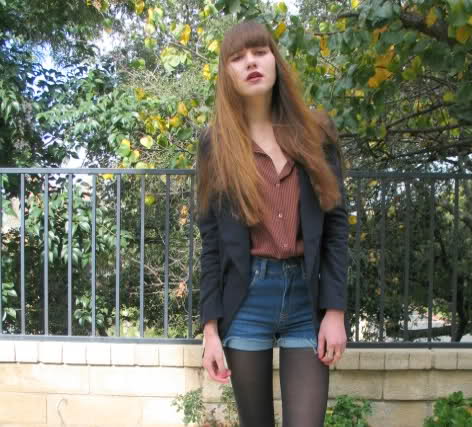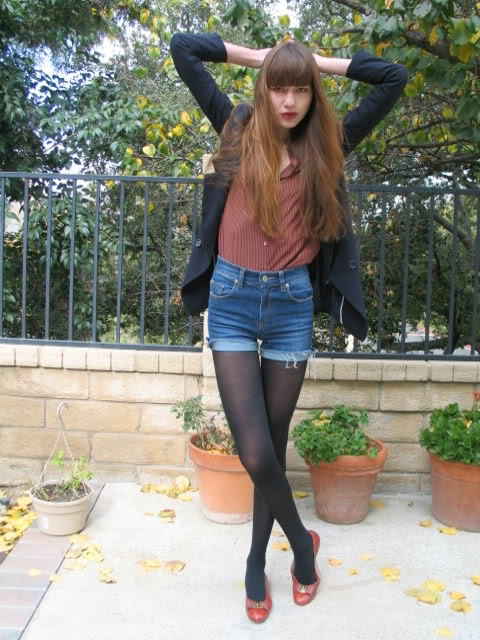 Silk Blouse: Vintage, Blazer: Forever 21, Shorts: Silence + Noise, Flats: Vintage Salvatore Ferragamo
It was sooo gloomy today with only bits of sunshine. And tomorrow is probably going to rain. I usually like this weather, but ughh, I need some sun, I'm getting a little pale haha! So this vintage blouse is a little hand me down gift from my sister. I love it! Anything silk makes me happy lol! And Ferragamo flats are my favorite, don't think I can wear any other type. I'm on the look out for a vintage pair in black, but they are so hard to find! They are so classic and the bow is so girly, a nice contrast to the rest of my wardrobe.
If the weather clears up, I'll be heading out and about. If not, I'll probably stay bundled up indoors to stay warm!
Random Fact: I have a new favorite song, "When the Levee Breaks" by Led Zeppelin! I've been listening to their songs religiously now, in the car, everywhere. I can listen to "Stairway to Heaven" beginning to end over and over, the end is the best! Love them and I never get tired of hearing their songs!
Anyways, I hope you all enjoy the rest of your weekend!! 🙂
xoxo, Natalie